Deadmau5 Slams Model Tricia Evans For Tasteless Joke About Colorado Massacre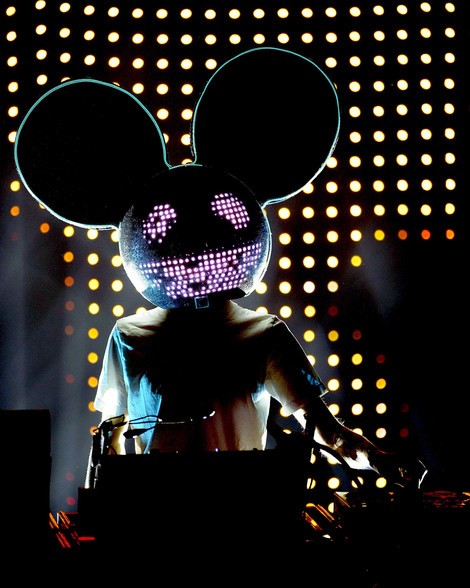 DJ Deadmau5 called out model Tricia Evans for writing an offensive Batman joke on Twitter on Friday just hours after 12 people were killed and dozens injured in a Colorado movie theater.
The Playboy model tweeted, "Tragedies happen in our world every day. Jump off the bandwagon...I heard the new Batman movie is really 'to die for'! Too soon?"
Deadmau5 responded: "good to know. @HollywoodTricia i seriously had no idea how big of a piece of s**t you are."
 
Evans then tweeted, "@deadmau5 Listen, apparently I have a different opinion than u. That doesn't make me a piece of s**t."
Deadmau5 fired back, "so your opinion of the tragedy in Colorado is... 'humor'? not sure how that's convoluted into an opinion... i'd just admit what you said was wrong and move on."
Over the weekend Evans became the target of hate tweets, but she didn't back down. She wrote, "No one can allow or disallow me from saying anything I want."
The DJ is known for speaking his mind when he disagrees with people. Last spring he accused Madonna of glamorizing drug use for using the word "molly," a slang term for MDMA - the chemical name for ecstasy - at a show in Miami.