Deadheads Unite To Prevent Jerry Garcia Amphitheater Name Change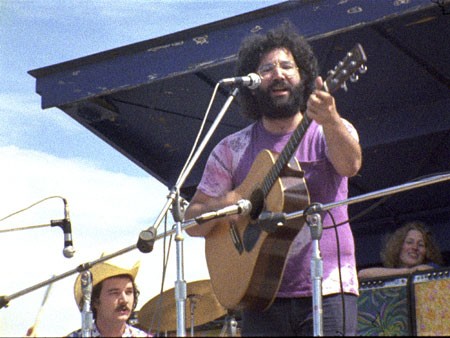 Grateful Dead fans have united in a bid to stop plans to change the name of a California theatre dedicated to Jerry Garcia.

In 2005, The Jerry Garcia Amphitheater in San Francisco was named in honor of the musician but city officials are now considering proposals to change the title and bring in a sponsor to give the venue an economic boost.

Nonetheless, plans to call the theater the Levitt Pavilion San Francisco at Jerry Garcia Meadows have been met with resistance from Grateful Dead fans, who have launched a crusade to keep the singer's memorial intact.

An online petition has garnered more than 1,100 signatures, and Garcia's daughter Trixie has branded the name change "kind of lame," but insists her father wouldn't have been concerned with the details.

She adds, "He didn't want a lot of attention for himself, he was a very generous soul. It wouldn't have bothered him either way."

Phil Ginsburg, of the local government's Parks and Recreation Department, insists the plans are nowhere near finalized, telling the San Francisco Chronicle, "Any concern is still very premature. If the requirements of this (idea) work for the community, great. If not, then we'll have to figure out something else."