Dax Shepard's Wedding Guests Gave Him 'World's Worst Wedding' Cake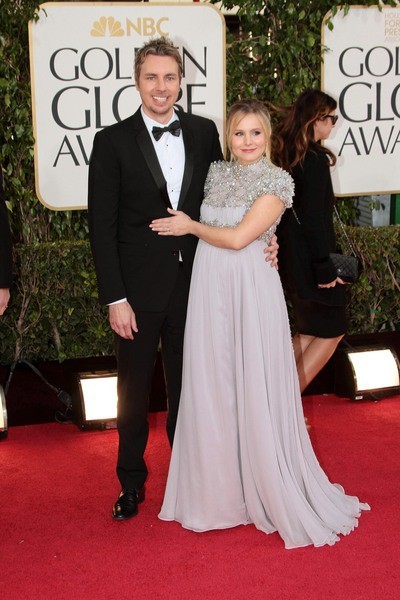 Dax Shepard's friends teased him for holding such a cheap wedding when he tied the knot with Kristen Bell.
Bell and Shepard held off on their wedding until it was legal for gays to marry in California. The couple wed four months after the legalization of gay marriage in the state, but they didn't exactly hold the type of ceremony they show on the cover of People magazine.
"I'm a frugal person," Shepard told Jimmy Kimmel on his talk show. He compared it to Kimmel's star-studded nuptials, saying, "Not that I was counting your money, but I was counting your money at this thing, because it was flying out the window."
Dax then said, "I made a mental note when I watched that. I thought, 'I'm going to go a different way.' So we went to the Beverly Hills courthouse, and all in, with fuel to get there, $142 out the door. I don't yet have a ring. I am going to follow your course, because you got your ring at Costco."
Shepard then teased his wife, saying, "Do you know this about her? As hot as she is and talented, she's very lazy," and that she is still wearing the engagement ring he gave her in 2010.
Friends who attended Dax and Kristen's wedding got them a gift. "Friends of ours came to the courthouse, and it was just Kristen and I at this lonely courthouse, so they brought us this cake afterwards: 'World's Worst Wedding.' How many people can say they threw 'The World's Worst Wedding'?"