Dax Shepard Was 'Bare Naked' When He Proposed To Kristen Bell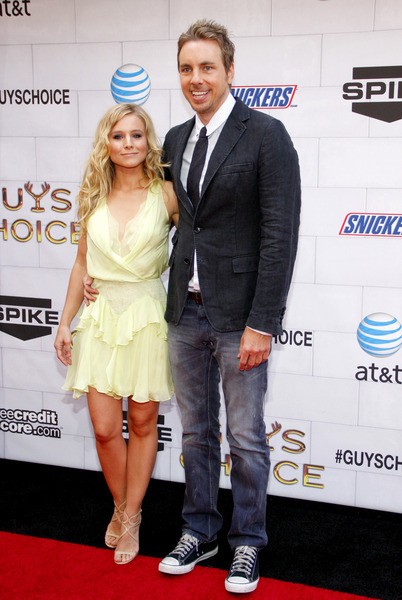 When Dax Shepard asked Kristen Bell to marry him two years ago, he did it buck naked. Shepard, 37, originally planned on proposing a few weeks after Christmas in 2010, but he got swept up in the moment and couldn't wait.
He revealed on "The View," "I had planned a very romantic way to do it - the restaurant that I first told her I loved her at - and so I thought, 'Oh, I'll go back there and do it right.' That was gonna happen a couple (of) weeks after Christmas.
 
"But then Christmas Day we had such a beautiful day together, and we were laying in bed, and I thought, 'I'm gonna try to fabricate this feeling in two weeks at this restaurant or I can just do it right now.'
 
"But I was not clothed at that moment. I was bare naked. And I walked to the bedroom, where I had been hiding it in a coat pocket, and on my way there it had occurred to her."
The couple star in the new movie "Hit & Run" about an ex-getaway driver who flees from the feds and gangsters after quitting the witness-protection program in order to drive his girlfriend to her new job in Los Angeles. It hits theaters Aug. 24.