Davy Jones Passed Away In Horse Riding Stable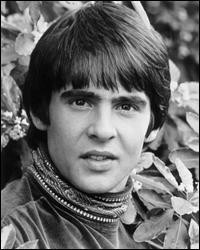 The Monkees star Davy Jones spent his final moments with his beloved horses inside his riding stables.

The British-born I'm a Believer hit-maker died suddenly of a heart attack at his Florida home on Wednesday, aged 66.

Early reports suggested Jones passed away peacefully in his sleep; however the singer's representative, Helen Kensick, has now spoken out to set the record straight.

She tells TMZ.com, "Jones died after spending a happy family weekend with his wife, Jessica Pacheco, and her family riding horses. There was no sign of illness or of anything being wrong."

"He died of a massive heart attack while back at the stables with his horses. The medical examiner has confirmed his cause of death."

Jones is set to be laid to rest in Florida and plans for public memorials in England and New York are currently underway.