David & Victoria Beckham 'Honored' To Be A Part Of Royal Wedding

David and Victoria Beckham have spoken of their joy at attending Britain's royal wedding on Friday, calling the ceremony "beautiful and heartfelt" and insisting they felt "honoxred to be part of such a special day."

The soccer star and his wife were present at London's Westminster Abbey to see Prince William marry his longtime sweetheart Catherine, Duchess of Cambridge.

The couple gained an invite after the sportsman became friends with William as they worked together on England's bid to host the 2018 soccer World Cup, and the couple thoroughly enjoyed their royal day out.

They tells Us Weekly, "(The) ceremony was beautiful and heartfelt. Catherine looked wonderfully elegant and we were honoured to be part of such a special, historical day for our country. We wish Catherine and William much love and happiness for the future."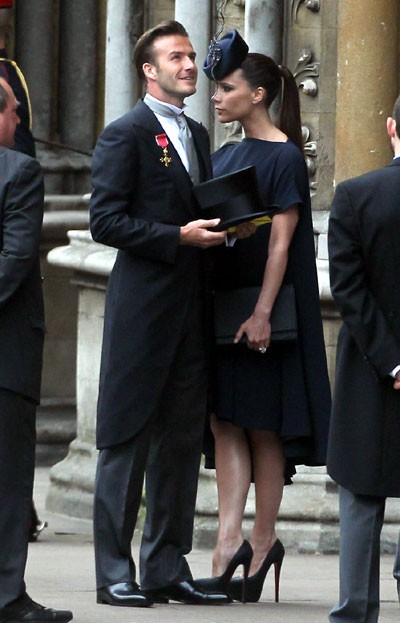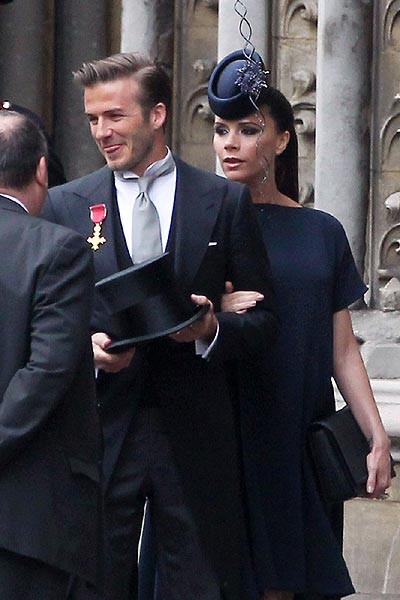 Click for more great David Beckham pictures:
Click for more great Victoria Beckham pictures: