David Spade And Blake Shelton Lend Their Support To Oklahoma Tornado Victims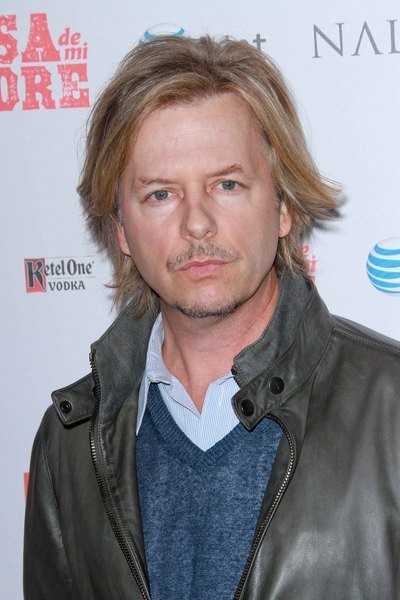 Hollywood Celebrities have shown their support for the survivors of the Oklahoma tornado.  David Spade has handed $200,000 to the victims of the deadly tornado.

The comedian's generous donation to the American Red Cross will be used for relief efforts in the state after the natural disaster ripped through a suburb of Oklahoma City, claiming at least 20 lives and leaving more than 200 injured.

The Joe Dirt star was inspired to help out after his own terrifying experience with a twister, telling EOnline.com, "When I was four, I moved from Michigan to Arizona and our house got hit by a tornado a week later. Always been scared of them. I know the Red Cross will do everything they can to help people get the help they need."

Spade also took to his Twitter.com page to urge his followers to give to the cause, writing, "Hey everyone, obviously brutal in midwest w (with) tornadoes. I just kicked some money to (the) red cross... try to give a bit if u (you) can."

In 2011, Spade gave $200,000 to the Red Cross following a devastating tornado outbreak in Alabama.

Furthermore, Oklahoma native Blake Shelton is organizing a benefit concert for victims of the tornado that ravaged his home state.

The Voice mentor, who was born in Ada, is working swiftly to plan a TV special to pull in much-needed funds for the thousands left homeless by the devastating storm.

He tells Billboard.com, "We'll know more about it in the next 24 hours. I'm hoping it will raise a lot of money. Obviously it will be televised and will happen really quickly."

The singer, who still has a home in Oklahoma, hinted that his The Voice co-stars Usher, Shakira and Adam Levine will make appearances, adding, "I can call in some really big favors."

On Tuesday night, Shelton and his wife Miranda Lambert paid tribute to Oklahoma victims on the talent show by performing their emotional ballad Over You.