David Hasselhoff Nearly Shows Us What's Under His Kilt (Photos)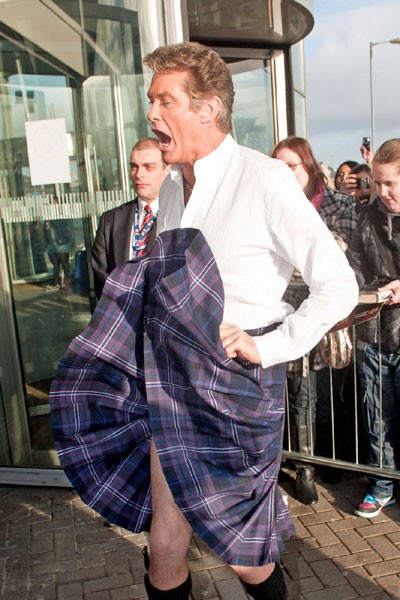 David Hasselhoff wore a kilt as he arrived at Glasgow's Clyde Audotorium yesterday for the Scottish auditions of "Britain's Got Talent."

When he arrived, the Hoff raised his kilt, but there was no word on whether he carried on the tradition of not wearing any underwear!

The Scottish leg of the popular reality TV show was responsible for discovering international mega star Susan Boyle two years ago.
The Hoff is dating two women at the same time because he's "not ready emotionally" to commit to one of them.

The star admits he's romancing one lady in Paris, France, and another in the U.S. following his 2006 split from his wife of 16 years, Pamela Bach. Hasselhoff is aware that his girlfriends "get jealous" of each other, but he's refusing to settle down.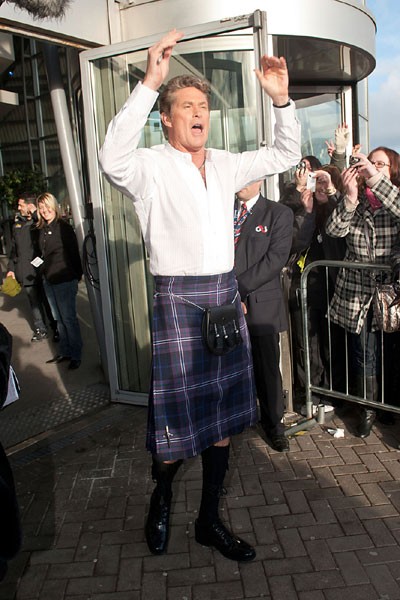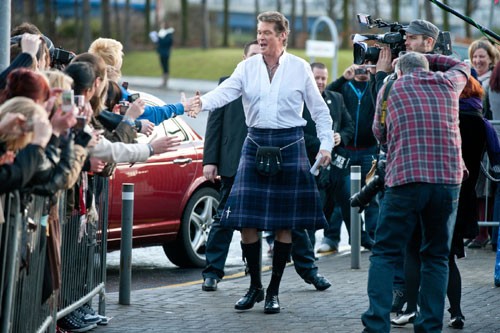 Click Here For More David Hasselhoff Pictures