David Hasselhoff Loved Being Roasted

David Hasselhoff jumped at the chance to be honored as the special guest at the latest Comedy Central Roast in Los Angeles - because he's always the first to poke fun at himself.

The former "Baywatch" star became the butt of harsh jokes at Sunday's event, which was attended by his former TV co-stars Pamela Anderson, Gena Lee Nolin and Jeremy Jackson.

He even parodied his image in an ad for the show, in which he donned his famous red beachwear and washed a car similar to his old "Knight Rider" TV model.

But, in an interview with ETonline.com shortly before the roast, Hasselhoff insisted no gaff, no matter how harsh, could hurt his feelings.

He said, "Nobody laughs more about David Hasselhoff than David Hasselhoff - nobody.

"Nobody laughed harder at 'Baywatch' than I did. I thought sometimes it was the most hysterical show ever - but people loved it."

The roast, featuring comedienne Lisa Lampanelli as roast mistress, is set to air on Comedy Central on August 15.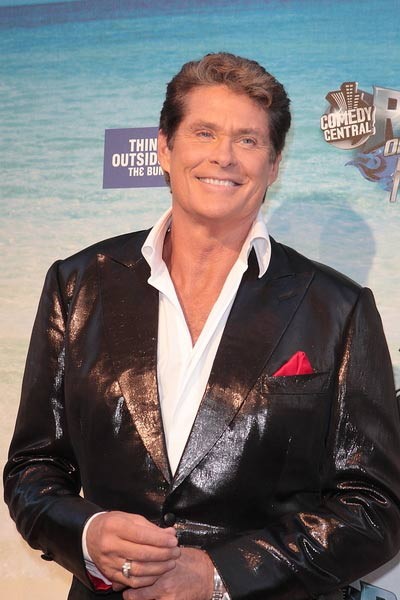 Click for more great David Hasselhoff pictures: