David Fincher's 'Gone Girl' To Open New York Film Festival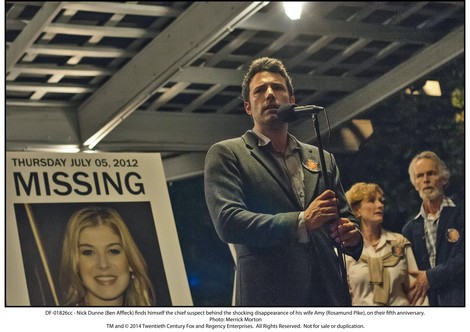 David Fincher's highly anticipated thriller "Gone Girl," starring Ben Affleck, will open the New York Film Festival (NYFF) this fall.
The film centers on the mysterious disappearance of Amy Dunne (Rosamund Pike) on her fifth wedding anniversary, and all signs point to her husband Nick (Affleck) being involved.
The movie is based on the novel by Gillian Flynn. It also stars Neil Patrick Harris.
The film will be Fincher's second NYFF premiere. The Oscar nominated "The Social Network" opened there in 2010.
The NYFF takes place Sept. 26 through Oct. 12. "Gone Girl" will hit theaters nationwide on Oct. 3.
Check out four creepy posters from the film and the trailer...