David Fincher Couldn't Get Insurance To Cover 'Dragon Tattoo' Motorcycle Stunt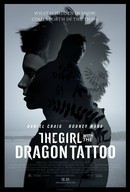 Director David Fincher had to ditch plans to film a motorbike stunt scene with Rooney Mara and Daniel Craig for new thriller The Girl With the Dragon Tattoo because no insurance firm was willing to provide cover.

Mara stars as lead character Lisbeth Salander in the Hollywood adaptation of late Swedish author Stieg Larsson's Millennium Trilogy books, opposite Craig as journalist Mikael Blomkvist.

The actress, who underwent a dramatic physical transformation for the role, was required to take motorcycle lessons to learn how to drive the two-wheeler for the film, and she admits it was one of the tougher demands she faced for the shoot.

Mara says, "It was all challenging but the motorcycle was the thing that I was the least excited about doing. It seemed very dangerous to me."

But Craig wasn't prepared to hop on the back of the motorbike with inexperienced driver Mara - and Fincher's hopes for the scene were completely dashed when he struggled to gain the approval of insurance bosses in case of any accidents.

Fincher explains, "We put her on the plane to go to Stockholm by herself for five weeks to learn how to ride a motorcycle. We so desperately wanted to do a scene with Daniel on the back of the motorcycle. (But) we couldn't get insurance for that if Rooney was gonna drive!"