David Bowie's Controversial 'The Next Day' Video Back On YouTube After Brief Ban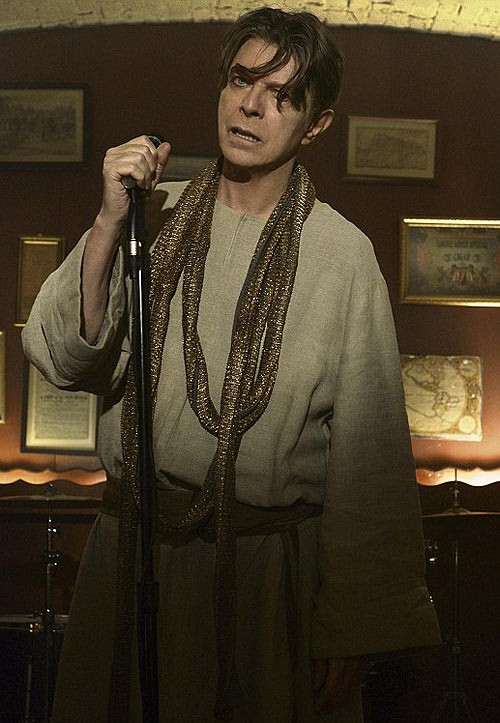 David Bowie's latest video, "The Next Day," off his comeback album of the same name, has caused a controversy over religious imagery and was briefly pulled from website YouTube.com on Wednesday.

YouTube bosses said that they made a mistke in pulling it, however, the video has returned to the site with an adult-content warning, requiring a user account and age verification for anyone who wishes to see it.

"With the massive volume of videos on our site, sometimes we make the wrong call," YouTube spokeswoman Abbi Tatton told E! News. "When it's brought to our attention that a video has been removed mistakenly, we act quickly to reinstate it."

The video, directed by filmmaker Floria Sigismundi, features actress Marion Cotillard and actor Gary Oldman, a good friend of Bowie's, dressed in religious garb in a bar. Bowie performs as a Christ-like figure while Cotillard's prostitute character gushes blood on a topless nun after receiving the stigmata.

The bar also features several characters from the Christian faith, including a Cardinal handing out cash to dancing girls.

Watch the controversial video below...