David Bowie Dismisses Lady Gaga Collaboration Rumors As 'A Hoax'

David Bowie has taken to his website to deny reports he's planning a collaboration with Lady Gaga.
 
The reclusive rocker states the rumors linking him to the pop star's new album are "untrue and a hoax."
 
Recent internet reports suggested the pair was working on a new song, called "Vinyl," which Bowie wrote for the "Paparazzi" hitmaker, but the "Let's Dance" star insists he has got nothing to do with Gaga's new material.
 
In a statement posted on his website, he writes, "When this tall story first surfaced a few days ago it was denied as a hoax in an update to the same article, and we thought that would be the end of it. I guess some folk see what they want to see though."
What do you think? Should the pair hook up? Would it make Bowie relevant again? Let us know!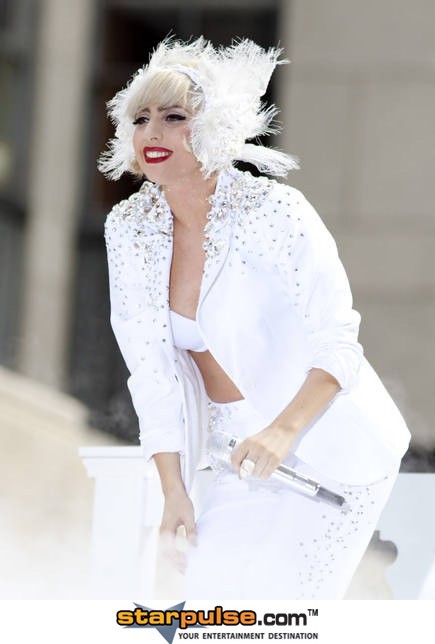 Click for more great Lady Gaga pictures: