David Boreanaz Is In 'Sincere Pain'

Shamed actor David Boreanaz has reached out to his fans to express his "sincere pain" and thanks for their support, following his infidelity confession.

Earlier this week, the Bones star admitted to cheating on his wife of nine years, Jaime Bergman, after an anonymous mistress threatened to sell her story to the media. His ex-lover has since hired celebrity lawyer Gloria Allred to represent her and negotiate a deal to sell her tale to the tabloids.

And Boreanaz, who is undergoing counseling with his wife to repair their marriage, is heartbroken and struggling to cope with the scandal, according to Hart Hanson, the creator/writer of the star's hit show Bones.
 
In a post on his Twitter.com page, Hanson writes, "David Boreanaz has asked me to express to fans his sincere pain, thanks for support, and determination that his family will 'get thru (through) this.'"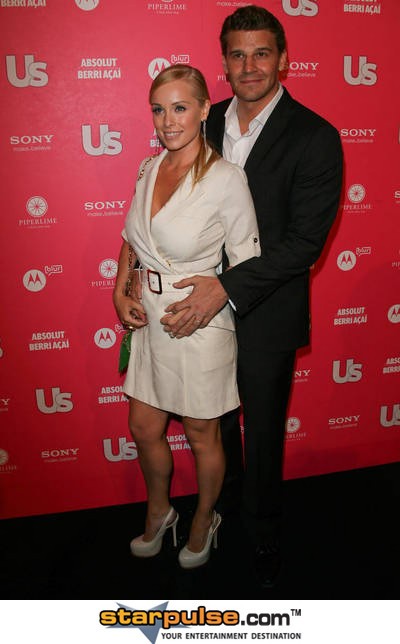 Click Here For More David Boreanaz Pictures