David Beckham Posts Shirtless Pic On Facebook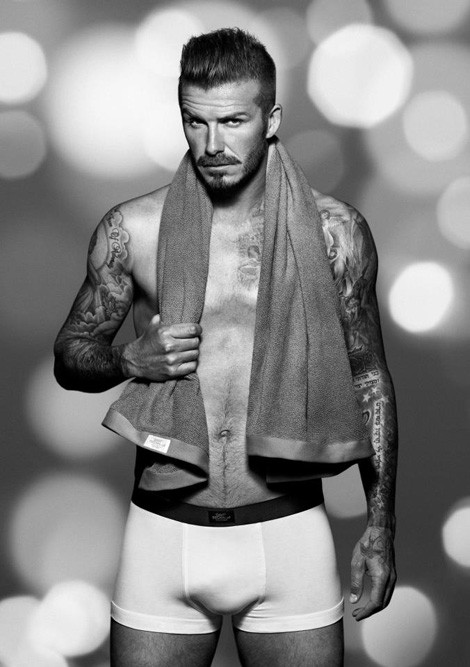 David Beckham is black and white and sexy all over. The soccer star posted the above image on his Facebook page with the caption, "Thought you'd like to see some of my new H&M Holiday campaign shots."
Of course we'd like to see them! In one shot, Beckham, 37, is wearing nothing but underwear (and a towel over his neck) with all his tattoos on display. The father of four posted a couple more shots from the campaign, including one in a hoodie and other in a sweatpants. 
Over the summer, the clothing company unveiled a 10-foot-tall silver statue of the soccer stud in New York City to promote his underwear line. Women couldn't keep their hands off of it.
See more photos of David...