David Beckham Leaving LA Galaxy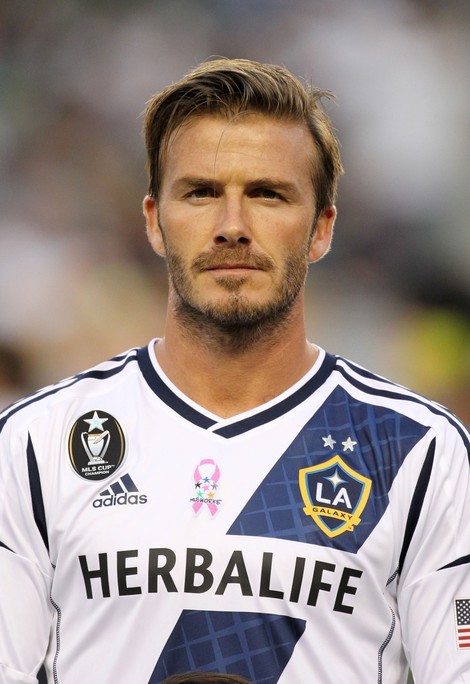 David Beckham has confirmed he is leaving Los Angeles Galaxy, just days after insisting he was "completely focused" on the team.

The British sportsman, who signed a new two-year deal with the American side in January, was rumored to be moving Down Under after an official at Football Federation Australia alleged he had been approached by Beckham's representatives.

A spokesman for the soccer ace insisted on Friday that the star was staying in California and had "absolutely no plans" to play in Australia, but Beckham has now announced he will leave Galaxy after the Major League Soccer (MLS) final on December 1st..

In a series of posts on his Facebook.com page, Beckham writes, "I've had an incredibly special time playing in L.A., however, I wanted to experience one last challenge before the end of my playing career. I'm aiming to go out on a winning note though in the MLS Cup Final next month.
In my time here I have seen the popularity of the game grow every year. I've been fortunate to win trophies, but more important to me has been the fantastic reception I've had from fans in L.A. and across the States."

"Soccer's potential has no limits in this wonderful country and I want to always be part of growing it. I don't see this as the end of my relationship with the league as my ambition is to be part of the ownership structure in the future."

Nothing has been confirmed about Beckham's future plans, but Melbourne Heart chief executive Scott Munn reveals the soccer club's bosses are lobbying the star to sign up for a 10-game stint.
He tells BBC Sport: "We are incredibly serious and working tirelessly with David's representatives to table a compelling offer which is commensurate with the international player that David is.

"We're talking to David about a 10-game stint. Football is the third code behind Australian Rules football and rugby league. We think David takes it to the next level."