David Beckham Is Smoking Hot In New Half-Naked Underwear Ads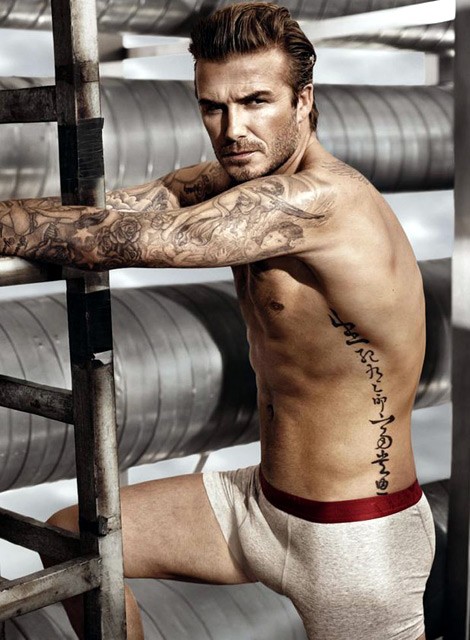 David Beckham has no problem stripping off his clothes for a little exposure. The soccer star has posed for a series of ads for H&M's Bodywear campaign, and he definitely knows how to work it.
The British babe models form-fitting underwear as he grasps on to ladders and industrial pipes to promote his new clothing line. He will also appear in a commercial for the brand, which will air during the Super Bowl on Feb. 2.
Beckham said in a statement: "It was so exciting to work with one of my favorite directors, Nicolas Winding Refn, on my new campaign for H&M. Nicolas pushed me hard to create an action-packed film, which shows off this season's new heritage-inspired bodywear at its best."
While drooling men and women will have to wait more than a week to see Beckham in action, a behind-the-scenes video was recently released:
Check out more delicious photos of David...