David Arquette Has No Time For The Homeless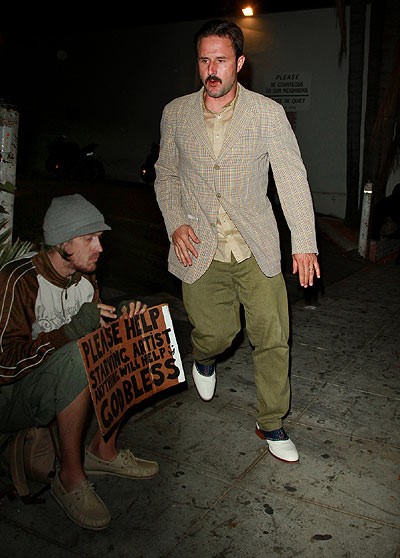 David Arquette avoided a homeless man like the plague Thursday night on his way to Voyeur nightclub in L.A.

The "Scream 4" star looked like he was in a quite a hurry and unwilling to help out a "starving artist" looking for pretty much anything.

David recently let on that he's been taking sewing lessons to improve his skills making clothes. The actor owns his own clothing line, "Propr," with rocker Ben Harper and wants to take designing to the next level by honing his skills with a needle and thread.

He says, "It's a little worrying that I'm going into Jo-Ann (fabric store) and geeking out of fabrics and patterns."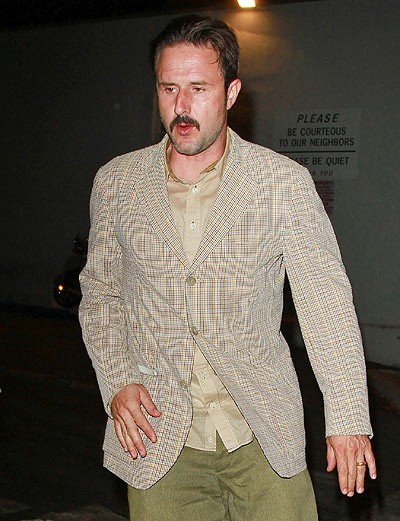 More: Celeb Photo Features | Fashion Photo Features
Click for more great David Arquette pictures: