David Arquette Gets Huge Wonder Woman Tattoo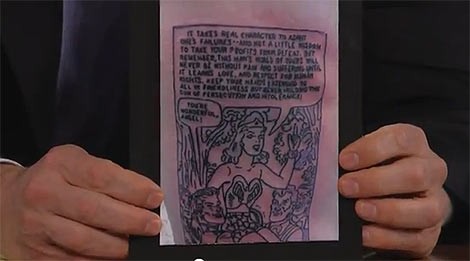 Actor David Arquette has had a Wonder Woman cartoon strip block tattooed on his side.

The elaborate skin art took so long to etch, the Scream star was late for an appearance on late night TV show Jimmy Kimmel Live! on Tuesday.

Arquette, who has several tattoos, returned to the artist who first inked him when he was a teenager for his latest design.

He says, "It's all under my arm. He (artist) said, 'I've got to make it really big to write all the words...' It took forever."