Dave Navarro Shows Off Suspension Fetish Pics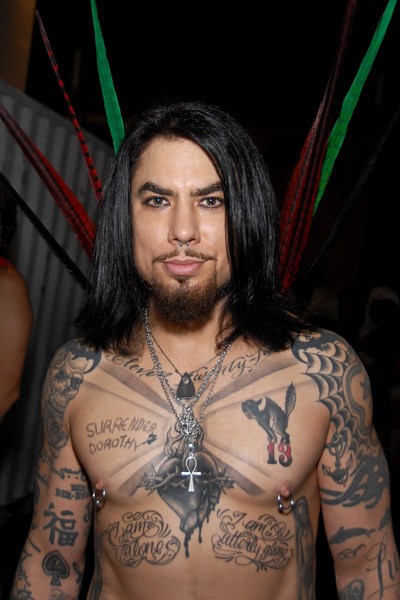 Dave Navarro has a new hobby - suspension bondage. The act involves being hung from one or more overhead suspension points and is a form of sexual bondage.
The rock guitarist showed off his his new pastime on Twitter. He posted pics where he is suspended without a shirt from a ceiling by hooks that had been put through piercings in his shoulders.
On Wednesday, the Jane's Addiction star performed the activity in public for the first time during V Society Hollywood's weekly gothic night at the Room 86 club in Los Angeles.

He wrote on Twitter, "First public suspension tonight! Thanks for an amazing night! So fun!"
In January, Navarro made a gruesome statement on behalf of PETA, posing in an ad against animal cruelty in the cosmetics industry.
The ad showed him naked with bloody patches where his skin might have been torn off and bleeding eyes to symbolize the tortures that animals go through when being tested.
He certainly knows how to make a statement.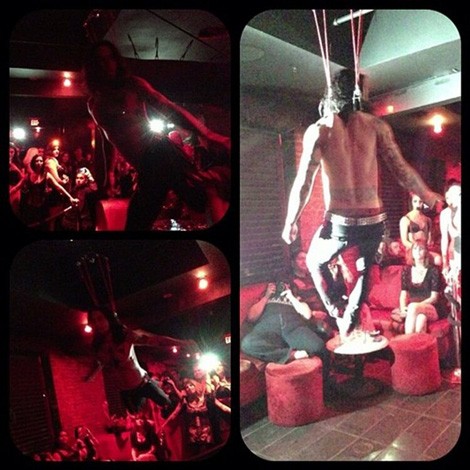 Dave at the 3rd Annual Perish's Studio 69 Red Lingerie Fetish Party in Hollywood on November 23, 2012: