Dave Mustaine Investigating Christmas Contest Plagiarism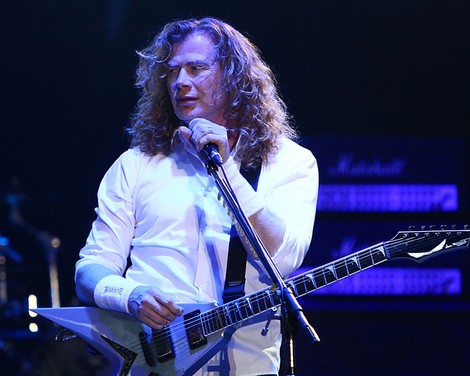 Megadeth's Dave Mustaine was duped by a Christmas card competition -winner who allegedly submitted the work of another artist in the band's annual festive contest.

The rockers invite fans to submit original illustrations over the holidays and the top 10 all get a prize, while the best entrant receives a phone call on Christmas Day from frontman Mustaine, along with other rewards.

This year, however, the winner is believed to have passed off the work of another artist as his own and the metal stars were completely unaware until it was spotted by an eagle-eyed fan in Brazil.

A posting on Megadeth.com reads, "Although we were notified of the possible plagiarism by an anonymous fan in Brazil after the Christmas Day call was already placed, we are investigating this matter further."

"We stand by the fact that the chosen winner is innocent until proven guilty, and if our winner did indeed use someone else's artwork, we will be notifying the second-place winner to award him the first place prize and he will receive a phone call from Dave Mustaine."

"We hope to clear this up as quick as possible."