Dave Grohl's Rep Slams Nirvana Reunion Tour Rumors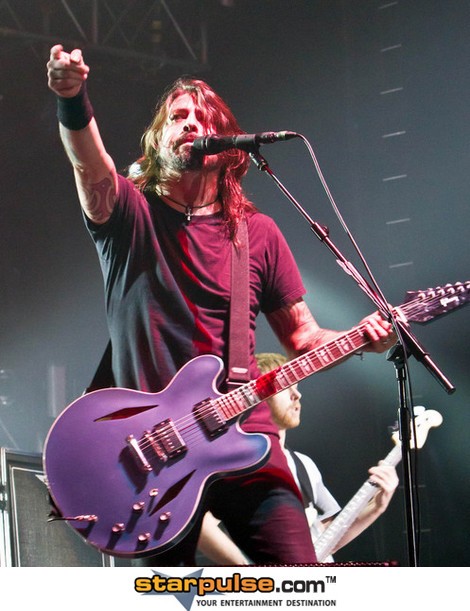 A representative for Dave Grohl has shot down rumors suggesting the Foo Fighters star is planning to stage a Nirvana reunion tour by hiring a new singer to front the legendary band.

The drummer-turned-singer re-teamed with his former Nirvana bandmate Krist Novoselic and the group's touring guitarist Pat Smear for a performance at the 12-12-12 charity concert in New York City last week.

They played with Paul McCartney filling in for frontman Kurt Cobain, who died in 1994, and revived the line-up for a second time with a performance on Saturday Night live show over the weekend.

The performances sparked rumors the Nirvana stars are planning to resurrect the band for a tour with a new frontman, but a representative for Grohl insists the story is not true, telling New York Post gossip column Page Six the rumors are "nonsense".

The collaboration has garnered mixed reviews from fans, and Cobain's widow, Courtney Love, blasted McCartney's involvement as "bad".