Dave Faber From Faber Drive's Jail Scare
Faber Drive's fans were shocked on Jul 31 when the band's lead singer, Dave Faber, tweeted that he might be sent to jail.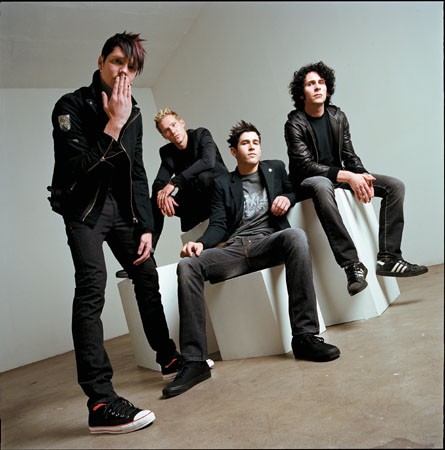 "Not sure how to feel right now because I was threatened yesterday with possibly going to jail for a year," the Canadian rocker tweeted to his 29,000 followers. After concerned tweets from his friends and fans, he said that he did not know why he was being sent to the slammer either.
Thankfully, Dave cleared everything up, and will not be going to jail after all. Hurray! "YES! Just spoke to the powers that be & doesn't look like I'll be going to jail!! Woot! Thnx 4 all the love!" he announced, much to the relief of the band's fans. "Keep requesting "Candy Store"!" he continued , referring to Faber Drive's new single "Candy Store".
The singer also revealed the band's album cover for their upcoming 3rd studio album, Lost In Paradise.
Phew, we sure are glad that Dave has been cleared! Faber Drive is one heck of an amazing band, check out their new single "Candy Store"!