Dave Chappelle, Flight Of The Conchords To Headline Funny Or Die Comedy Festival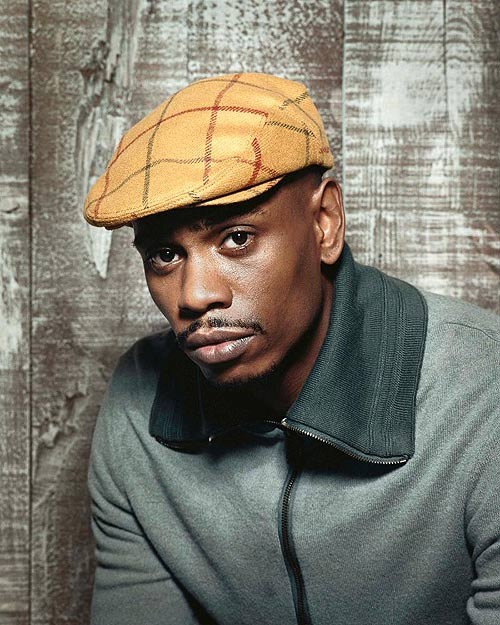 Comedian Dave Chappelle is set to return to the stage in a new comedy tour sponsored by website Funny or Die.com.

The reclusive Chappelle's Show star has kept out of the spotlight for nearly a decade, after ending his show suddenly in 2005. The star has made a handful of appearances since, and will now be returning to the limelight for a 13-date tour with the likes of Brett McKenzie and Jemaine Clement, aka Flight of the Conchords, Demetri Martin, Kristen Schaal and Al Madrigal.

The Oddball Comedy & Curiosity Festival is set to kick off on August 23 in Austin, Texas, and wrap up in Mountain View, California, on September 20. Promoted by Live Nation, the festival will feature two stages, street performers and sideshow-type personalities, and will be the largest outdoor comedy festival ever staged.

"It took the extraordinary talents of Dave Chappelle and Flight of The Conchords' Bret McKenzie and Jemaine Clement to create such an amazing night for comedy fans in such incredible summertime venues," said Live Nation president Geof Wills. "We have an amazing supporting cast of comedians on two stages, and lots of extras that will make this a night to remember for comedy fans everywhere."

Dick Glover, CEO of Funny Or Die, which was co-created by comedian Will Ferrell, added, "We always love to push the comedy boundaries at Funny Or Die and this festival will do just that.

"It's the perfect blend of comedy and crazy that will for sure resonate with comedy fans looking for a one of a kind experience."

Check out FunnyOrDie.com/oddball for tourdates and ticket info.