Daughter Confirms Joan Rivers Is Still On Life Support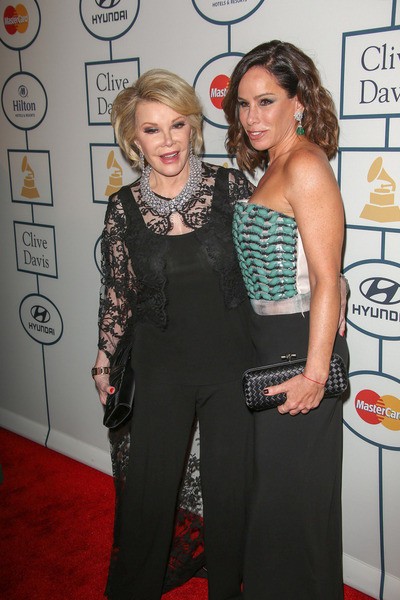 Joan Rivers is still on life support five days after being hospitalized following routine surgery. The comedienne was rushed to Mount Sinai in New York City on Thursday after suffering from cardiac and respiratory arrest during a procedure on her vocal chords.
On Saturday doctors placed Rivers, 81, in a medically induced coma. The media has speculated that Rivers is being kept alive by machines, and her daughter Melissa has confirmed the rumors, saying her mother "does remain on life support."
Melissa also told fans: "I know my mother would be overwhelmed by the continued outpouring of kindness and I want to thank everyone for keeping us in their prayers."
A source close to the family told the New York Daily News that they fear Rivers may have suffered serious damage to the part of her brain that controls her motor skills, which could leave her "as either a vegetable or in a wheelchair."
Meanwhile, taping on her E! series "Fashion Police" has been put on hold.