'Dating Naked' Star Files Lawsuit After VH1 Fails To Blur Her Private Parts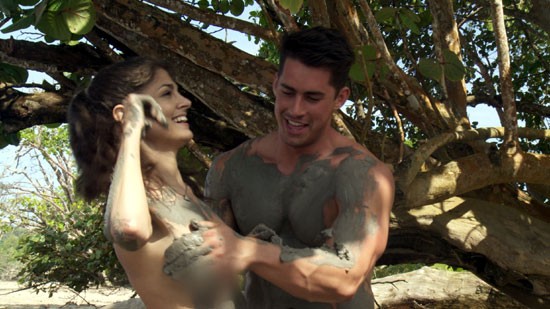 "Dating Naked" star Jessie Nizewitz is suing Viacom and two production companies for $10 million because they filmed her private parts.

In the episode, Nizewitz, 28, was wrestling with a male contestant on the beach when her crotch was momentarily flashed across the screen, and it wasn't blurred.

The reality show contestant, who is also a model, claims she was assured that her privates would be blurred out. She says the response she got through social media websites such as Twitter and Facebook was embarrassing and humiliating.

She issued a statement via her attorney to Entertainment Weekly reading: "I have no problem going to a beach in a bikini or people seeing me on TV in a bikini. Although I went on this show knowing that I would be nude while taping it I was told that my private parts would be blurred for TV.
"If you watch an episode, you will see that the blur actually makes it less revealing than a bikini would. Obviously, I did not expect the world to see my private parts, this is not what I anticipated or what any other contestants on the show anticipated."
According to the lawsuit, Nizewitz "was shocked, horrified and outraged to observe this intrusion into her privacy for all to see. Immediately Plaintiff became subject to ridicule by those watching. … Plaintiff has suffered and continues to suffer extreme emotional distress, mental anguish, humiliation and embarrassment. … Defendants knew or reasonably should have known that broadcasting an individual's vagina and anus on national cable television would cause substantial and severe emotional distress."