Daryl Hannah Lost Movie Roles Over Plastic Surgery Rumors

Daryl Hannah insists incorrect media speculation about her alleged cosmetic surgery procedures has cost her big movie roles.

The Splash star was angry when she discovered snaps of her at a beach had prompted gossip she had gone under the surgeon's knife - and she found offers from Hollywood drying up as a result.

She tells Britain's You magazine, "There are so many people in L.A. who have had cosmetic surgery and they all look like Muppets. There was a picture taken a while ago of me emerging from the ocean, with my hair slicked back and no make-up on. I looked as though I had puffy, squinty eyes and the rumor went round I'd had work done; I lost jobs because of it and I thought about suing, but in the States you have to prove malicious intent."

Hannah refuses to succumb to surgery as she ages, insisting the only operations she will undergo are doctor-recommended procedures.
 
She adds, "I've got a little jowly, and sometimes I look in the mirror and think, 'Oh my God', but I am too much of a coward to go under a surgeon's knife for something that wasn't life-saving. I've had knee and elbow operations, and I've broken my back three times, riding and performing movie stunts, and that gives you an appreciation of your body."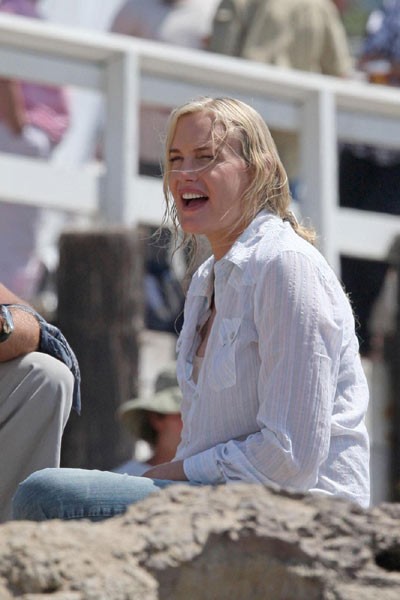 Click Here For More Daryl Hannah Pictures