Dark Star Orchestra Haunts The Halls at The Capitol Theatre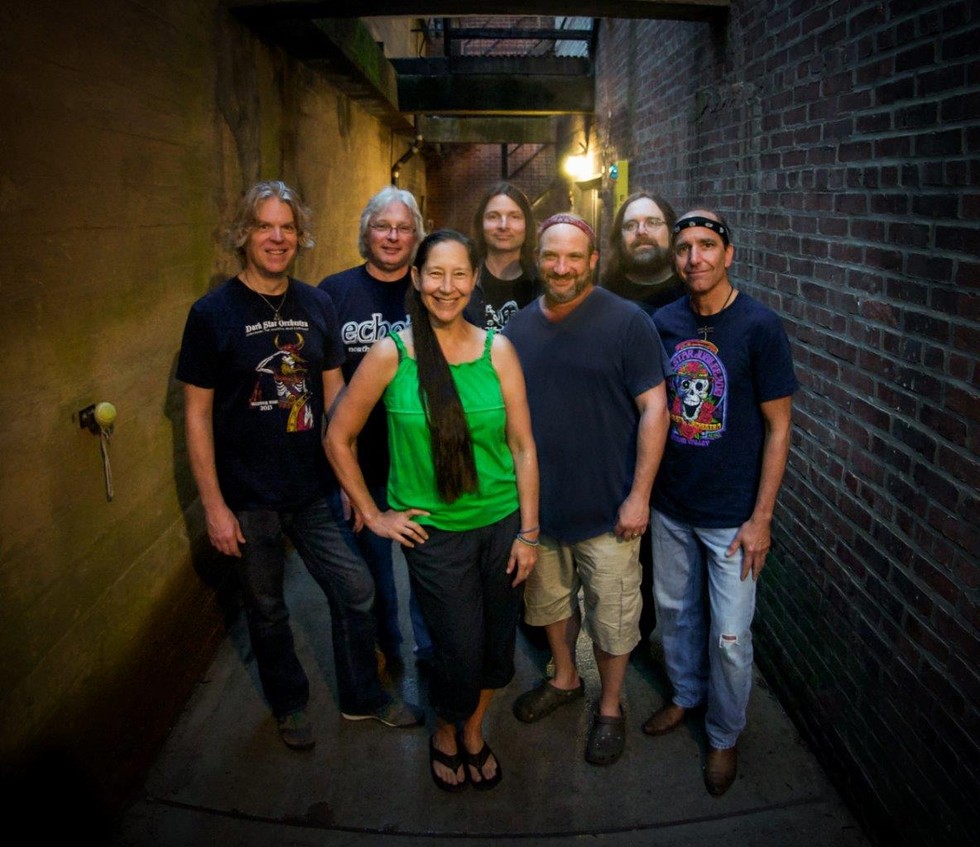 Dark Star Orchestra, (DSO) a renowned Grateful Dead cover band, will play old fan favorites of The Grateful Dead's songs for two nights this weekend, at the landmark Capitol Theatre in Port Chester on May 16 and 17. The ghost of The Grateful Dead and lead singer, Jerry Garcia will be revived at the Cap, an historic venue with a unique history. Members of original band played several times and was known as the late Garcia's favorite rock palace. Owner Peter Shapiro, a Grateful Dead fan, wanted to pay homage to the Dead and Garcia by turning it into a Dead Head paradise with photos and memoribilia posted of Garcia and the The Dead and an exquisite light and sound system with Dead Head images plastered all over the walls. Today, Garcia's legacy lives on at The Cap, which features a smaller, sister venue-bar called Garcia's that bears his namesake. DSO played The Cap last year and also several times at Tarrytown Music Hall.
DSO's keyboardist, Rob Barraco; a New York native spoke to me by phone about the band's two dates and their current touring plans this summer.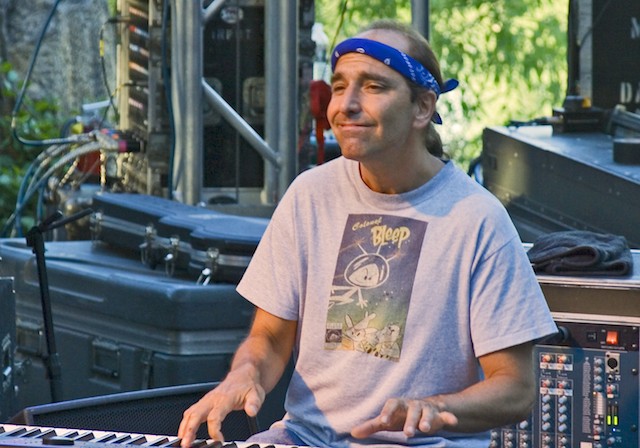 "Our whole show is a dedication to Jerry. On his birthday, we might dedicate something in his memory but ordinarily we won't go out of our way to do that every night," Barraco said. "No new material, we're just doing the Grateful Dead repertoire we really don't do much original stuff. He continued, "Off the road, I have a side-project with our guitarist Jeff Mattson who I've known for 30 years (and looks and sounds like Jerry Garcia!) and our bass player, Skip doing original music. We just started that and had a first rehearsal. We're doing our third-annual DSO Jubilee in Ohio and we're appearing there for the first time." "There's no plans on touring right now, we want to see how the show goes. We're also playing with a famous violin player from Steep Canyon Rangers but this is a brand new project called, Mattson, Baracco and Friends because between Jeff and I, we have so much original material and we just want to get it out there. It celebrates the Dead's legacy and we feel like throwing a big party for our fans!" This is our third year and it's getting popular and people are really having a wonderful time! We got inaugurated by a hurricane coming through with the first one in Ohio it was amazing of all places for a hurricane to come!"
DSO will also appear at Mountain Jam this summer doing a pre-show.
"We're excited about that show, Warren Haynes is a really close good friend. It's an honor to play at festivals and we'll be on the main stage we have a fine spot in the evening. We love outdoor shows!"
Their lead singer-guitarist, Jeff Mattson, closely resembles Garcia, which is very spooky!
"He gets that he resembles Jerry often. It's the fact that he wears the glasses, he's got the beard, the long hair he's a little on the heavy side and he kind of looks like the 'later' Jerry and he sounds like him too big time! He's channeling Jerry as if the ghost lives within him!"
Baracco has performed with Phil Lesh and Friends, who currently has a residency at The Cap and The Grateful Dead themselves. He talked about his experience performing with those artists.
"In 1999, both Jeff Mattson and I were asked to come out to California and do a series of shows with Phil Lesh; and then I went on to tour with Phil and his first national tour post-Grateful Dead and we just had an amazing rapport and we eventually started a band professionally known as The Quintet or 'The Q' with Jimmy Herring and Warren Haynes. We played for about 3 ½ years and during that time; they got the idea to bring the Dead back and I was asked to be the keyboard player for that as well; it was an amazing experience, Phil is a master musician and I look to him as a mentor and learned a lot not only about music but about touring at that level. It's been a valuable experience."
The legacy of the Dead still lives with the original members.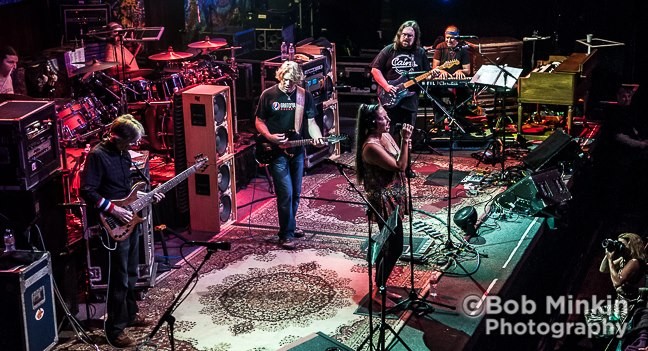 "With Phil Lesh and Bob Weir they perform The Dead's music their own way. Phil wanted musicians to be themselves and not give and take The Grateful Dead, and rightfully so because he was in the Grateful Dead why should he do that again? Dark Star is true to the formula that we play in the style of The Dead in any specific year we emulate the sound of the band for example let's say we do a 1977 show so we'll do the arrangements, the stage set-up, the instruments themselves we'll have them pretty much exact we have a set list but after that, the show is all improvised as with all our shows and we know what the limitations of that particular era are. A lot of our fans never got to see the Grateful Dead and those that did they're re-living it but they get to see a show that's never been performed before."
Rob said it's an 'honor' to play at The Capitol Theatre where the halls are haunted with Jerry's namesake.
"It's such a great energy in that room and you have to believe that part of it was because Jerry played there several times! It was a horror show back in the 90s but now it's beautiful with the renovations!" We love this music and we put our hearts and souls into it."
More information on DSO is available here: http://www.darkstarorchestra.net