'Dark Knight Rises' Premiere: Sultry Anne Hathaway, Sexy Christian Bale & More!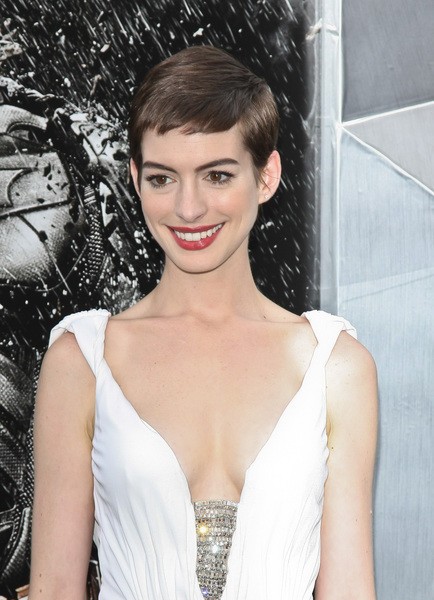 Celebrities came out in full force for "The Dark Knight Rises" world premiere in New York City on Monday night. Anne Hathaway, who plays catwoman, looked glamorous in a long white, low-cut gown with silver sequins on the bodice.
Marion Cotillard also wore white, and resembled a ballerina in a flouncy frock paired with strappy high heels.
Christian Bale donned a black and white suit and was accompanied by his wife Sibi Blazic.
Joseph Gordon-Levitt opted for a gray suit with a skinny red tie - a stark contrast to Gary Oldman who wore a brown suit with a blue button-down shirt. The always classy Morgan Freeman wore a black tuxedo.
"The Dark Knight Rises" hits theaters July 20.
See more photos from the premiere...