'Dark Knight' Cast Turns Out For Christopher Nolan's Hand & Footprint Ceremony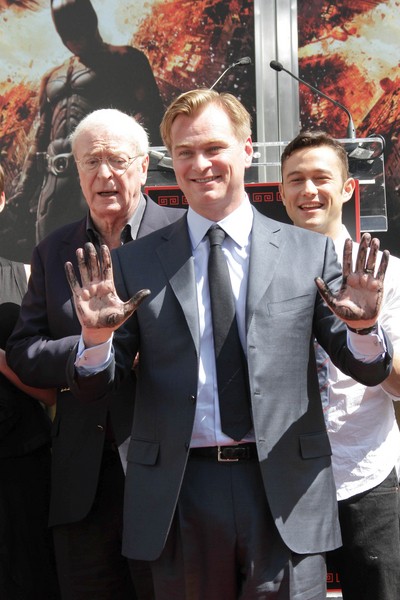 On Saturday, Anne Hathaway, Christian Bale and Gary Oldman were among "The Dark Knight Rises" stars who turned out to honor director moviemaker Christopher Nolan in Los Angeles. Morgan Freeman, Michael Caine and Joseph Gordon-Levitt also attended the event.
The director left his mark outside Hollywood's famous Grauman's Chinese Theatre during a hand and footprint ceremony.

Nolan Comingsoon.net, "There is something about the permanence of these things. I'm standing on Clint Eastwood's name right now and there's something about knowing that he actually wrote that. There's something very interesting about that phenomenon of trying to preserve something and trying to hang onto it."
The film hits theaters July 20 and picks up after the events of "The Dark Knight," with Bale returning as the Caped Crusader - this time pitted against the deadly Bane (Tom Hardy) and Selina Kyle, aka Catwoman (Hathaway).
Check out more photos from the ceremony...