Dany's Dragons Featured In Latest 'Game Of Thrones' Season 3 Premiere Teaser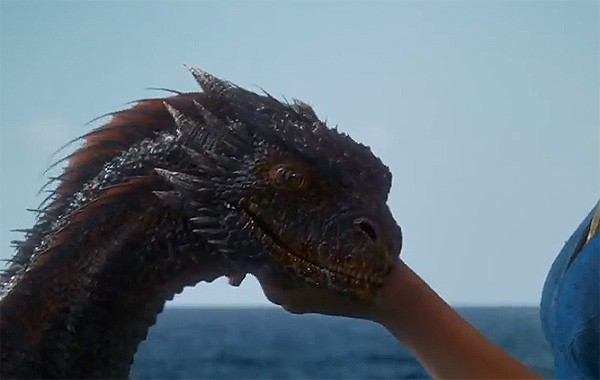 The much anticipated, long awaited third season of Game of Thrones is set to premiere this Sunday night, and we've got a look at Daenerys Targaryen's (Emilia Clarke) three dragons -- which are growing up fast.

Viserion, Rhaegal and Drogon are now the size of small dogs and are starting to care for themselves and find -- and cook -- their own food.

The clip from the Season 3 premiere episode promises more screen time for the flying, fire-breathing lizards; but they're not maturing quickly enough for their 'mother.'

Ser Jorah Mormont (Iain Glen), Dany's right-hand-man, comments on the quick pace the dragons are growing -- but she disagrees. "Not fast enough," she says.

Check out the newest clip from the season premiere of "Game Of Thrones" below, along with the full season 3 trailer and another GoT dragon clip from France.