Danny DeVito Looks Adorable At 'The Lorax' Premiere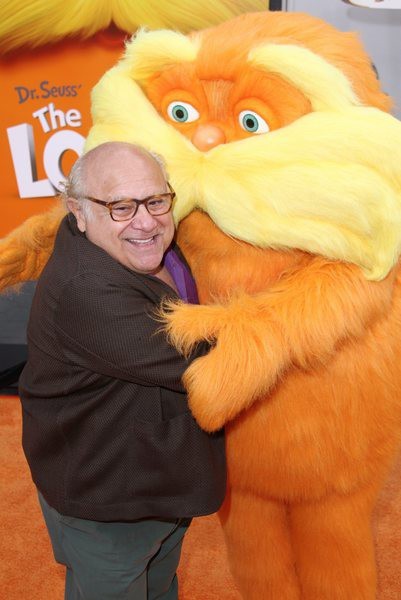 Danny DeVito got up close and personal with a giant Lorax mascot at "The Lorax" premiere in Los Angeles yesterday. We don't know who's more huggable!
In the Dr. Seuss tale, a boy encounters a cantankerous forest creature after leaving his artificial city in search of a tree. Ted (voice of Zac Efron) lives in a town where everything is plastic, including the plants. He boldly leaves the city determined to find a "real, living tree" for his crush Audrey (Taylor Swift).
Along the way, Ted crosses paths with the Lorax (DeVito), a diminutive, mustached defender of nature who doesn't take kindly to human intruders. However, the more Ted gets to know the Lorax, the more he learns that his new friend has good reason for being a bit surly.
Check out more photos on the following pages...