Danni Allen Loses 121 Pounds & Wins 'The Biggest Loser' - See Her Transformation!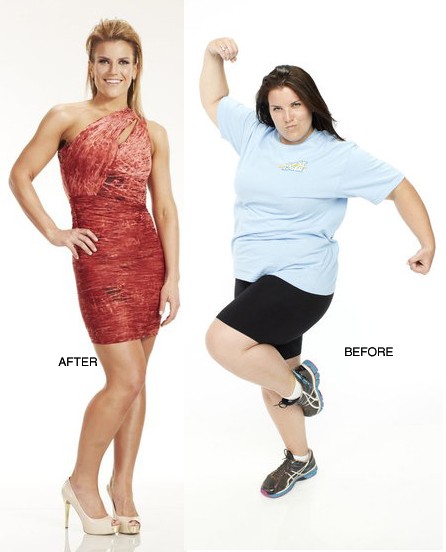 "The Biggest Loser" named its season 14 winner during a live finale on Monday night, and 26-year-old Danni Allen took home the title after dropping a staggering 121 pounds during the program.
Prior to the final weigh in, Allen, an advertising account coordinator, declared: "At the end of the day, look at me!"
She beat out finalists Jeff Nichols and Jackson Carter for the $250,000 cash prize.
The Wheeling, Ill., native was a member of trainer Jillian Michael's team and lost 46.90 percent of her original body weight. That percentage, not pounds, is what determines the winner.
24-year-old Nichols from Monroe, Mich., lost 181 pounds (46.65 percent), and 21-year-old Carter from Layton, Utah, dropped 138 pounds (42.07 percent).
The at-home prize - $100,000 - was granted to 47-year-old Gina McDonald from Hoover, Ala. She lost 113 pounds (46.12 percent).
Check out Danni's transformation...