Danielle Staub Performs 'Real Close' On Morning News Show (Video)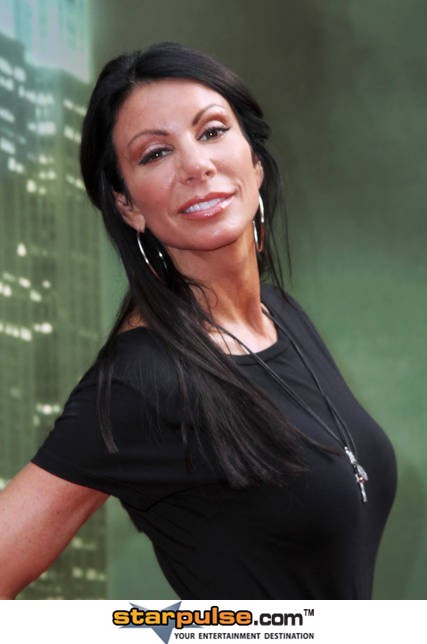 "Real Housewife" Danielle Staub took her "talents" to WPIX11's morning news show and "sang" her new tune Real Close while accompanied by a few male dancers and her alleged girlfriend Lori Michaels. Unfortunately for us, neither Simon Cowell nor the judges from America's Got Talent were there to stop her. 
The performance comes the night after the Real Housewives of New Jersey finale, in which she was called "garbage" by fellow housewife Caroline and then walked out on the show - rumors say she was fired. Danielle and Lori are sporting some white "Danielle's Mafia" tank tops, but I wouldn't suggest they attempt a joint career once they rocket into further infamy after this showing.