Danielle Fishel Shows Off Her Sexy Curves In The April Maxim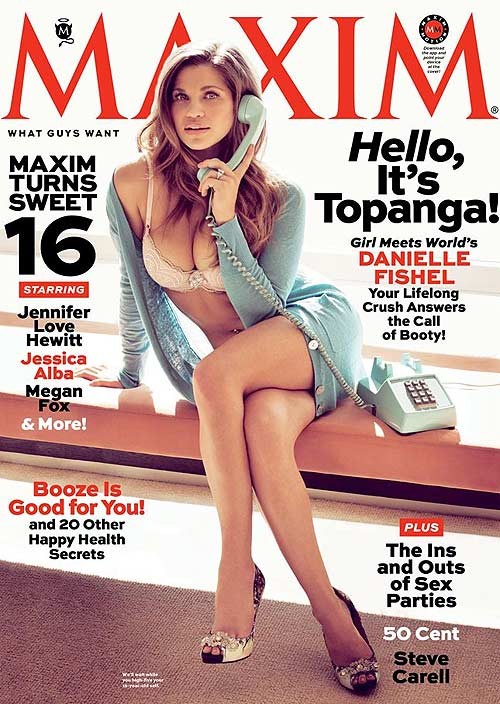 Former Boy Meets World star Danielle Fishel is all grown up now, showing her sexy curves in the April issue of Maxim magazine.

The star, who played Topanga Lawrence, the love interest of Cory Matthews (Ben Savage) on the series, is set to reprise her role once again in the upcoming "Girl Meets World."

The new series takes place 10 years later after Cory and Topanga have married and have children of their own, and follows their daughter Riley's coming of age story.

Fishel, now 31, shares where her character's name came from in the new issue.

"Michael Jacobs, who created Boy Meets World, says he was driving down the highway when production called and said, 'We need a name for this character!' Danielle explains. "He happened to be driving past Topanga Canyon, so he said, 'Topanga.' He says that if they had called him two miles later, I would've been named Canoga, which is the next exit."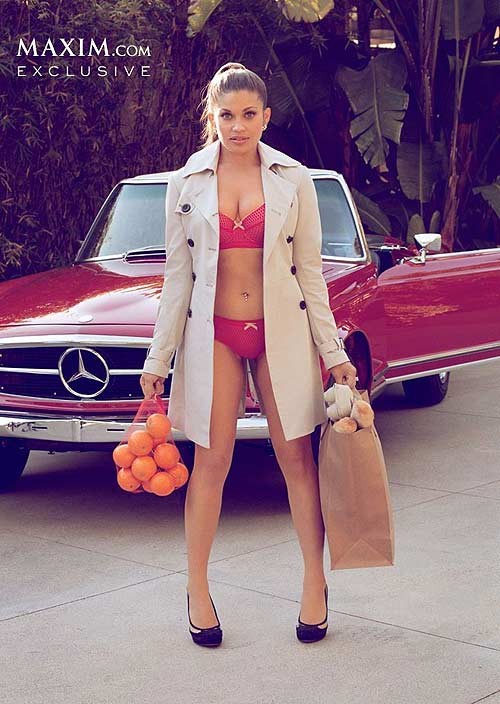 Since starring on the hit family dramedy, which ran from 1993-2000, Danielle says that she often meets people who name their daughters after her character.

"I've met five little girls named Topanga, all after me, and I've heard about many more." She says. "People will tweet me, and I've had family members who have met other Topangas. It's crazy and it's flattering, but I never know what to say when they're showing me their beautiful little girls.

"I'm like, 'Really? Topanga!?'"

During the interview Danielle was asked what the most shocking thing about her is.

"I'm huge into '90s rap. It's my jam. My all-time favorite album is Snoop Dogg's Doggy­style." she says.

"And if you ever really want to see me embarrass myself, put on some Notorious B.I.G. and watch me grab my crotch and mouth all the words," she adds. "It's really embarrassing, but I can't help myself."

Check out more of Danielle and read her full interview in the April issue of Maxim magazine and at Maxim.com.