Daniella Alonso Talks About Her Role in NBC's Ambitious 'Revolution'
NBC's Revolution premieres tonight as one of the most ambitious and most promoted new series of the year. What's all the talk about? I asked actress Daniella Alonso, who plays Nora, to shed some light on the show and her character, whom she describes as someone who "likes to blow stuff up." What's not to love about that?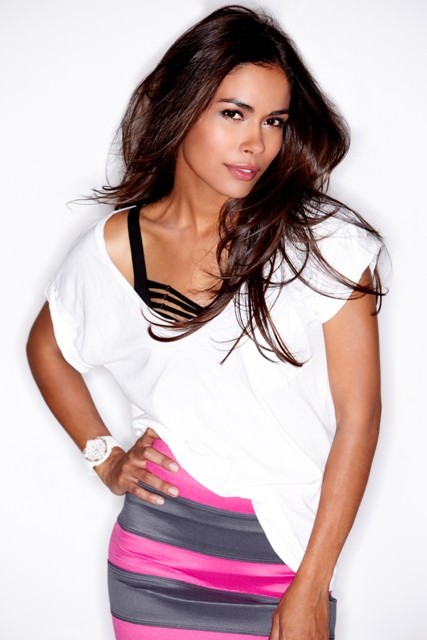 "There are those special projects that don't ever feel like work but just a blessing to be a part of and Revolution is one of those projects," Daniella said. "Nora is a tough, no nonsense, hardened individual. She does what she has to do in order to get the job done, whatever that may be. I don't think she's comfortable with the things she's done but in this new world you have to do what you have to do in order to survive. I respect that about her. Where others may have given up she's found a way to survive and thrive. She has a wall up and doesn't let people in...but she did once."
There's plenty to learn about Nora, including the difficulties she's had in the past with Miles (played by Billy Burke, 24). Asked how she approached a new character that she could possibly be playing for seasons to come, Daniella explained that "When I develop a character, I usually start by creating a backstory with whatever information I have access to. In the case of Nora, because we learn the information as we move along in production, it gets a bit trickier.
"After that I create a relationship between myself and the other characters in the scene - all the while creating and putting myself in the world of the story. Then the final step is letting that all go as soon as I step foot on set because I like to, after having done my work, let it all go and trust that the work is a part of me. The best part about all of it is the discovery!"
"I hope to continue playing Nora for a while," she added. "It always takes time to find and really and truly feel in sync with a character and I hope I get the opportunity to with this character."
As far as what all that hard work is going to translate into, she said that "You can expect a lot of action and for Nora to kick some serious ass! She's good at a lot of things which we will discover along the way. My first fight sequence holds a special place with me as it was so much fun to create and shoot. I can't say too much more as I'm afraid to give away the storyline."
She will say what her favorite part of Revolution so far is: "I love all the characters and their interconnectedness. I especially love the way the relationship between Charlie (Tracy Spiradakos, Being Human) and Miles is developing."
Having previously appeared on series like Friday Night Lights and One Tree Hill, Daniella wants to continue acting but also hopes that her future gives her the chance to move behind the camera. "I recently took a stab at directing and that was such a thrill for me. I directed a half hour comedy pilot [called] Upgrade and had one of the best times ever!" she gushed. "I had such a great time directing I would love to get to direct another project."
She's also a self-described "huge animal lover" whose favorite series include The Wire and Dexter. "I've always loved movies since I was a kid," she explained, describing what motivated her to become an actress. "I loved how they could make me happy, sad, or just show me different parts of the world and people.  So when I was about six I decided that that was what I wanted to do: make movies."
Revolution makes its broadcast premiere at 10 PM ET/PT on NBC, after The Voice.
For more from Brittany Frederick, visit Digital Airwaves and follow me on Twitter (@tvbrittanyf).
(c)2012 Brittany Frederick/Digital Airwaves. Appears at Starpulse with permission. All rights reserved. No reproduction permitted.