Daniel Radcliffe Says He Won't Play Harry Potter Again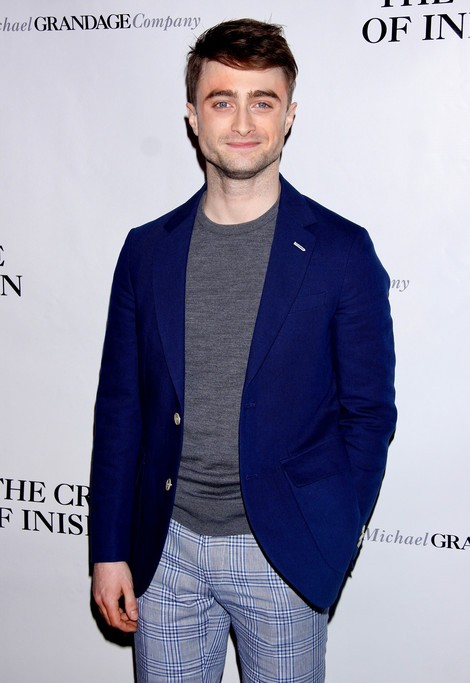 Even though J.K. Rowling has written a new story about the adventures of Harry Potter and his friends, actor Daniel Radcliffe won't be putting on his wizard's robe again.
On Tuesday he was asked during a TV critics press tour whether he would play Potter on the big screen again. According to the New York Daily News, he answered: "I'm inclined to say no. It's not even really a hypothetical question now."

He added, "I haven't read it yet, though I will. But my understanding is that it's very short, not worthy of adaptation to film."

Radcliffe, who is 24, pointed out that in Rowling's new story Potter is about 12 years older than he is. "So it's not something I'd have to worry about for a long time, hopefully," he explained.
The author stunned fans on Tuesday when she released a 1,500-word story told from the perspective of The Daily Prophet gossip columnist Rita Skeeter. It centers on Potter, who attends a Quidditch World Cup tournament with his sons James and Albus and wife Ginny Weasley, who is a reporter. Hermione, an employee at the Ministry of Magic, and Ron, a co-manager at Weasley's Wizards Wheezes, are also featured, along with Neville Longbottom and Luna Lovegood.
Radcliffe, meanwhile, stars in the upcoming second season of Ovation's "A Young Doctor's Notebook" opposite Jon Hamm ("Mad Men"). He also has several movies in development, including "Frankenstein" and "Trainwreck."