Daniel Radcliffe Admits He Had A Drinking Problem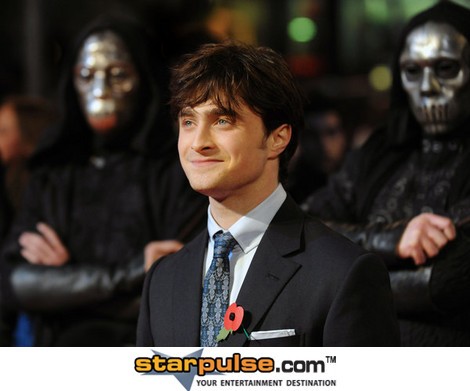 "Harry Potter" star Daniel Radcliffe spent years battling a secret drinking problem and has now turned sober in a bid to put his boozy lifestyle behind him.
 
The 21-year-old British actor, who shot to stardom in the wizard franchise aged 11, developed a penchant for partying and became "reliant" on alcohol in order to have a good time, while he also became increasingly "complacent" about his work.
 
He tells GQ magazine, "I became so reliant on (alcohol) to enjoy stuff. There were a few years there when I was just so enamored with the idea of living some sort of famous person's lifestyle that really isn't suited to me."
 
Radcliffe admits he is glad the paparazzi never caught him misbehaving, and he has now turned his back on his wild ways to concentrate on a calmer lifestyle. The actor gave up alcohol last August and is now sober.
 
He adds, "I really got away with that because there were many instances when a shot like that could have been taken. I'm actually enjoying the fact I can have a relationship with my girlfriend where I'm really pleasant and I'm not f**king up totally all the time.
 
"As much as I would love to be a person that goes to parties and has a couple of drinks and has a nice time, that doesn't work for me. I do that very unsuccessfully. I'd just rather sit at home and read, or talk to somebody that makes me laugh. There's no shame in enjoying the quiet life. And that's been the realization of the past few years for me."