Danica Patrick On 'Jumping At The Opportunity' To Be In Sonic & All-Stars Racing Transformed Videogame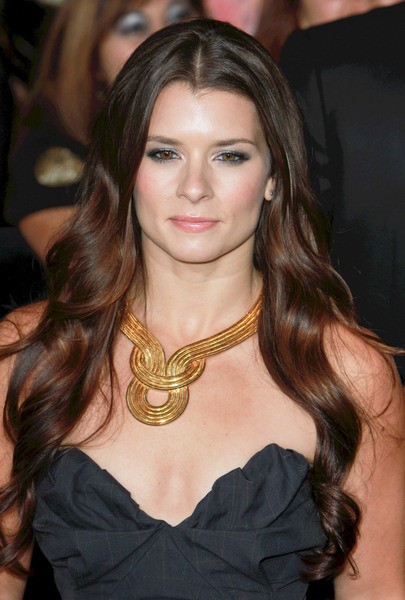 If you're picking up Sonic & All-Stars Racing Transformed this holiday season for your children or even yourself, Danica Patrick thinks you should play it with other people.
"Games can be very solo kind of things," Danica told me recently in New York City, "With this game, it's easy to make it more of a family activity. I think that's why it's a great game for the holidays. And you can play me!"
Sonic & All-Stars Racing Transformed is a kart racing game from SEGA starring many iconic SEGA characters such as Sonic the Hedgehog and Knuckles. Wreck-It Ralph and Danica are two new faces that also join in on the fun.
SEGA approached Danica to appear in the game and "we jumped at the opportunity." Danica said she's been in racing games before, but it's never been this detailed or had it "be my voice." She was happy to say that she was "more involved that I thought I was going to be" because according to Danica, "SEGA is one of the all-time iconic game brands … and for me, it's very flattering when someone like that… wants to get me involved."
While Danica doesn't have time to game as much these days, it sounded like she played all the major releases as a kid, from Super Mario Bros. to Duck Hunter. And while she hasn't had a chance to play as herself in Sonic & All-Stars Racing Transformed, she's played as other characters and says "the water is the hardest." (The kart racing game allows you to instantly transform your car and alternate between racing on land, sea and by air.)
As for whether Danica thinks her fans will follow her to the game, or gamers will take more notice of her, she said, "I think it's an opportunity to get involved with me as a brand or what I do with NASCAR." She even got a call from Rick Hendrick who said he had seen her on CNN that morning and was going to buy the game.
When not talking about Sonic & All-Stars Racing Transformed, Danica and I talked a little bit about the upcoming Go Daddy Super Bowl commercial she'll be shooting. Unfortunately, she hasn't received creative yet and doesn't even know the day of the shoot. She's also prepping for testing in Daytona the second week of January.
While there aren't firm plans for Danica to continue her relationship with SEGA, she told me, "I'd love to continue to work with them on other games … I think it's a wonderful brand. They've been great to work with."
Sonic & All-Stars Racing Transformed is available now on Xbox 360, PlayStation 3 and Wii U. I'm hoping to have a review of the game up before the holidays. You can see a video of Danica talking about her role in the game in a previous Starpulse article here.