Danica Patrick Dating Fellow Driver Ricky Stenhouse, Jr.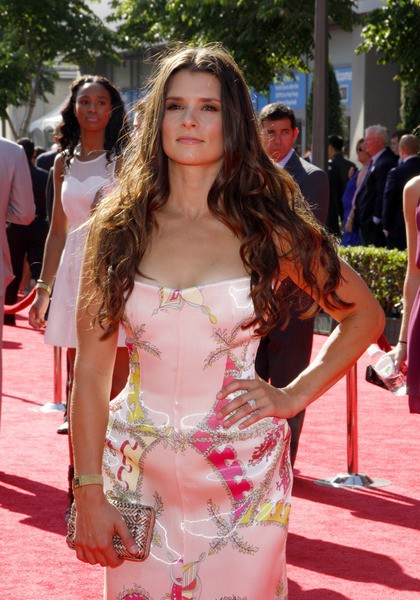 Racing driver and model Danica Patrick has moved on from her failed marriage by striking up a romance with a fellow NASCAR star.

The brunette beauty filed for divorce from her husband of seven years, Paul Hospenthal, last month after announcing their split in November, and she has now confirmed rumors she is dating another competitor, Ricky Stenhouse, Jr.

Speculation about the pair's relationship has swirled in recent weeks, but Patrick insists she wanted to keep the news quiet to avoid distracting from the sport.

She tells the Associated Press, "I have a boyfriend, his name is Richard. I think I am just finally excited to tell someone about this. We are dating, and I know there's been a bit of a runaround... and poor Ricky got grilled (with questions). It was out of respect to NASCAR, to all the manufacturers, the new cars, the teams, the sponsors, just to allow the news of the day to be about racing and not let anything interfere with that. So... that's why we waited... to be up front about each other."

The couple has raced together in the past, but Patrick insists the romance won't change their relationship on the track, adding, "Obviously, we've been racing together for a couple years now, him and I have always gotten along, we've always had a lot of respect for each other on the track, there's never been an issue out there... I don't anticipate that changing at all, or us having any issues on the track."