Danica McKellar Rocks A Sexy, Post-Apocalyptic Look For Avril Lavigne Video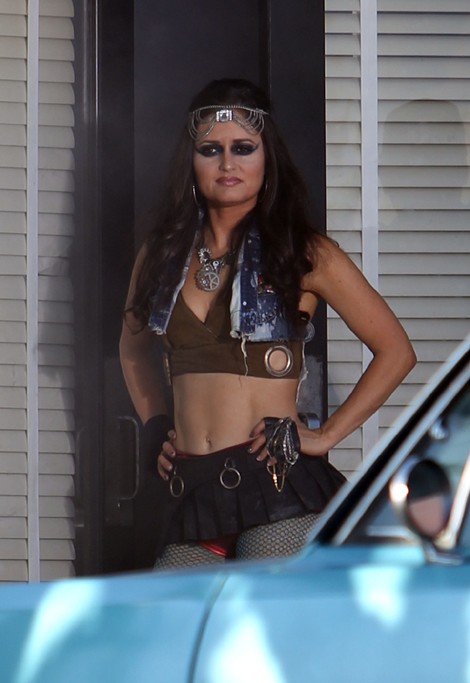 We spotted Danica McKellar parading around in a racy outfit on the set of Avril Lavigne's new video in Los Angeles on Thursday. The former "Wonder Years" star wore fishnet stockings, a tiny skirt and skimpy top.
The usually conservative actress also donned heavy eye make-up, a headpiece and chunky jewelry.
After a hard day of work, Lavigne posted on Twitter:  "Thank you Danica McKellar for acting in my video. You are beautiful and so sweet. We kicked butt today! Rock N Roll."
McKellar replied, "Just had the best time shooting Avril Lavigne's new video. And she is so sweet and fun! Made me feel like a rock star."
Lavigne is back in the United States after enjoying her honeymoon with rocker Chad Kroeger. The pair wed in France on July 1 and then spent some time in Italy.
McKellar has also appeared in the TV series "The West Wing" and "Inspector Mom." She studied advanced math and physics at UCLA and graduated summa cum laude in 1998.
Check out more photos from the video set...