Dania Ramirez Steams Up The September Men's Health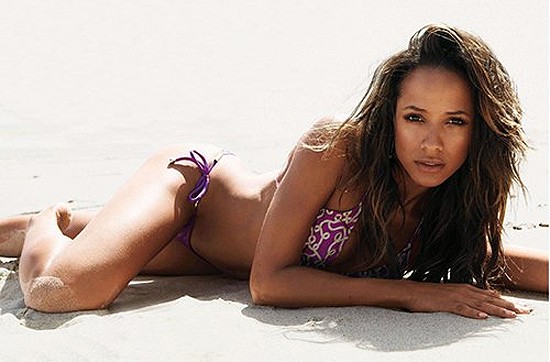 Dania Ramirez shows off her sexy curves on the beach in a barely-there purple & white bikini for the upcoming September issue of Men's Health magazine.

The Dominican Republic native, set to star in Premium Rush with Joseph Gordon-Levitt (opens August 24th); reveals that she has her own premium rush -- the beach.

"Being by a beach somewhere," she explains. "With a swimsuit -— or not! [and] relaxing with a glass of wine.

"It's the Dominican in me," she adds.

But Dania says she hasn't always been this sexy.

"I went through an awkward phase at the beginning of high school," she says. "My hair had a 'fro thing happening, and I was superskinny. My mom can't believe I turned out this way."

She also hints at her sexuality in the issue, saying that because she's a Scorpio it make her extra-passionate.

"I'm a primal kind of beast at heart. I like passion," she says. "Anybody who's passionate about what you do, passionate about what you eat, passionate about working out.

"I feel like passionate people are gonna be passionate all across the board. That's all I'm gonna say about that. [Laughs.]

See more of Dania and read her full interview in the September 2012 issue of Men's Fitness magazine, on newsstands everywhere now.