Dangerous Curves Ahead: Five Favorite Voluptuous Celebrities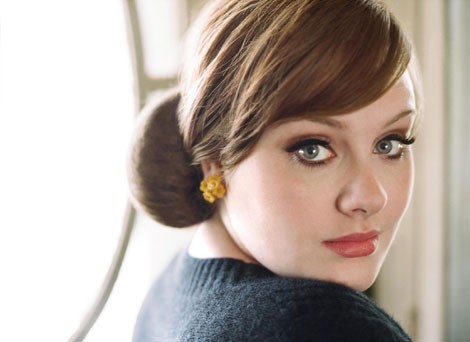 There are some aspects of the entertainment world that I just don't like: dangerously aggressive paparazzi, the fact that Jensen Ackles has yet to get an Emmy nomination for his consistently outstanding performance on The CW's "Supernatural," and that Hollywood embraces only one waifish, rail thin standard of beauty. 
When trolling my favorite entertainment blogs for the latest gossip and red carpet pictures I've noticed that I'm not admiring or mocking the fashion, because I'm overwhelmed by the desire to feed these poor starving starlets a few cheeseburgers.  Ultimately, all kinds of beauty should be celebrated, and there's no better place to start than right here.  So I am counting down my five favorite voluptuous celebrities.
I discovered this bluesy songbird after a friend recommended Adele's Grammy-winning debut album, 19, when I had reached my incredibly low tolerance for the autotuned crap that still litters mainstream radio.  Adele caught my ear with her soulful voice and throwback sound and won my heart with her extraordinary and emotional live recordings (see above).  While her newest album, 21 is intensely sad, Adele's personality is bubbly, brash and nothing short of delightful.  And the British bombshell is as easy on the eyes as she is on the ears. 
With powerful singles like the anthemic "Rolling in the Deep" and the tearjerker, "Someone Like You," Adele has managed to reclaim to the charts in the name of vocalists.  21 has sold an estimated 7 million copies internationally (2 million, stateside), making it the biggest album of the year thus far, according to Entertainment Weekly.  If you want to bask in the glow of her talents, Adele is re-launching her North American tour in August.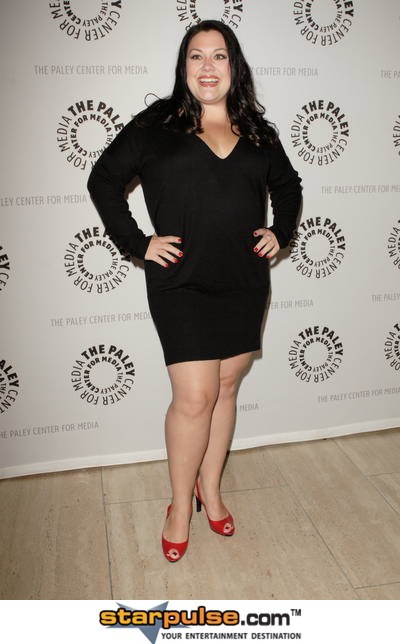 I just got acquainted with the fabulous Brooke Elliott last weekend during a marathon of the quirky Lifetime comedy, "Drop Dead Diva."  Elliott, 36, plays the spirit of a superficial model who was brought back to life as a whip-smart, full-figured lawyer named Jane Bingum.  While the premise is cheesier than a Nacho Belle Grande, and the show bludgeons viewers over the head with clunky lessons about inner beauty and seizing the day, I was dazzled by Elliott's charisma and undeniable talent—she sings, she dances, she angsts over her lost love!  The former Broadway baby has the rare It Factor that some of those starving size 0 starlets only dream of.  Catch all of Elliott's charms on "Drop Dead Diva" every Sunday on Lifetime at 9/8c.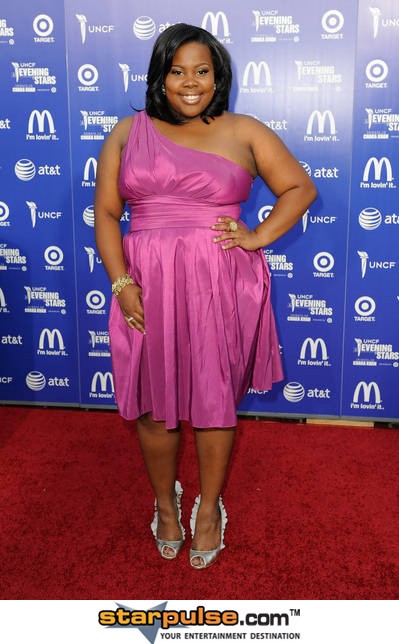 Amber Riley, 25, is best known for portraying the divalicious high school student Mercedes Jones on the FOX smash, "Glee."  This real-life California girl can dazzle on the red carpet as well as on stage.  I love a voluptuous woman who isn't ashamed of her curves, and both Amber and her character, Mercedes, have an admirable and enviable amount of confidence, which can only inspire young fans to flaunt what their mama gave them. 
I must confess that I think she has a better, richer voice than the lead "Glee" songstress, Lea Michele.  Riley and the "Glee" gang just finished the Glee Live tour, but will be back on FOX in the fall for season three, and you can judge for yourself.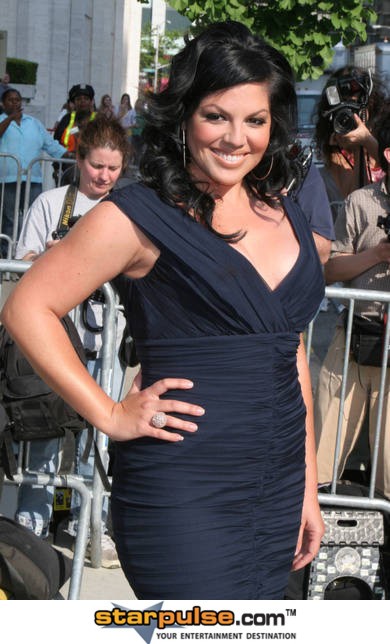 Meredith Grey herself described Sara Ramirez's as "dirty hot," and I have no problem agreeing with her diagnosis.  Curvy, exotic and fierce, the season two addition of Ramirez as the bone-breaking orthopedic surgeon, Dr. Callie Torres, was just what the doctor ordered.  I have been a huge fan of the surgeon-centric soap drama "Grey's Anatomy" from its humble midseason beginnings in March 2005.  Although my love waned after Dr. George O'Malley was gruesomely killed, Torres' escapades are what kept me invested.  
Over the past five seasons, Ramirez has fearlessly breathed life, depth and color into Callie, a character who has been challenged by the death of her ex-husband, her sexuality, a near fatal car accident and motherhood.  She shines as a part of one of the most diverse, sexy and capable casts on television, and I only hope to see more facets of her talent next season.  If you need another dose of her before then, check out Sara Ramirez's four-track EP now on iTunes.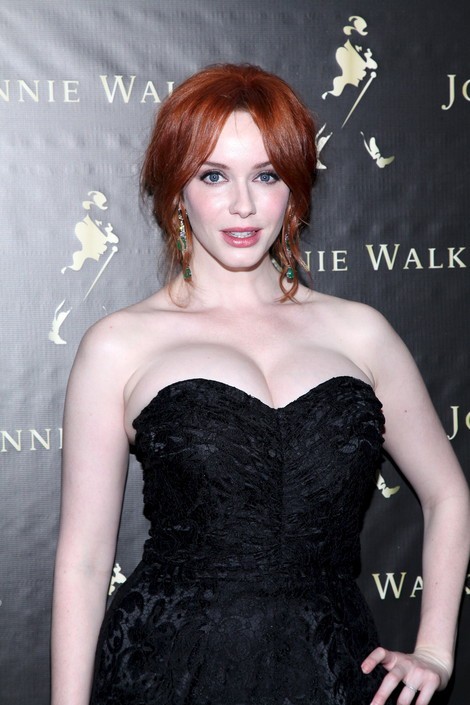 With fiery red hair, ethereal features and an honest-to-goodness hourglass figure, Hendricks, 36, is reminding Hollywood what curves should look like.  In March, Iconic designer Vivienne Westwood selected Hendricks as a spokesperson for her Palladium jewellery collection, hailing her as the "embodiment of beauty."  Although she has been acting for more than a decade (I remember her as one of many promising facets of NBC's short-lived "Life"), her breakout role was the small screen's AMC's period drama, "Mad Men," which debuted in 2007.  Hendricks is taking advantage of her newfound fame by snagging roles on the big screen in the action drama, "Drive" alongside the dreamy Ryan Gosling and the Sarah Jessica Parker comedy, "I Don't Know How She Does It."  Both movies will be out in September. 
Click for more great Christina Hendricks pictures:
Click for more great Sara Ramirez pictures:
Click for more great Brooke Elliott pictures:
Click for more great Amber Riley pictures: