'Dancing With The Stars' Week Six Results: Chris Jerico Is Taken To The Mat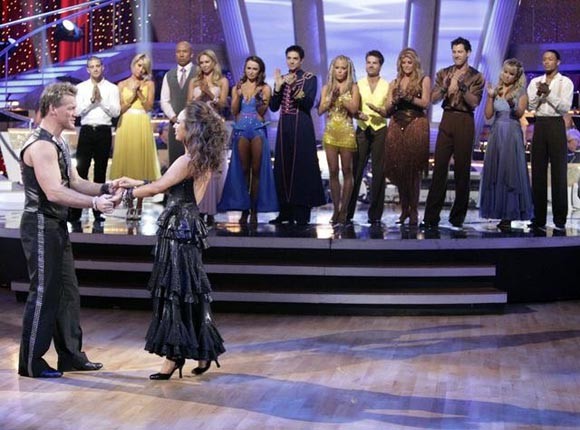 Guilty Pleasures Week brought out some of the best performances so far this season, Romeo and Chelsea grabbing the top spots, and deservedly so.  It's still one of the tightest seasons I have seen, though, and I'm never sure who's leaving each week.  This was the first week, however, that if anyone in the judges' bottom four except Kendra was going home, it was going to sting for me.

Before the results show, we got a "The Road To The Finals" one hour special sort of episode, which was mostly a time filler, but offered some insights to each of the stars still in the competition.  Some quick highlights of the hour: Chelsea crediting Mark for bringing out her competitive side after he danced injured for her, Chris' spot on Len impression, the rewatch of Ralph ad Karina's Romeo And Juliet inspired waltz, and Kyle Massey's commentary.  Well, the last was a highlight for me anyway.  He was my favorite from last season.

With the first hour down, we jump into the results show, but not before the Attack of the Mutant Boy Band (or at least that's what I'm calling it).  New Kids On The Block and Backstreet Boys have joined up, and it frightens me. That's way too much ex-teen sensation for me all at once.

Anyway, here's where the scores were at Monday night:

1. Romeo and Chelsie - 28
1. Chelsea and Mark - 28
2. Hines and Kym - 27
3. Kirstie and Maks - 26
4. Kendra and Louis - 25
5. Ralph and Karina - 24
6. Chris and Cheryl - 22

Chelsea and Romeo got the news they were safe first, then Kendra got the encore dance.  Brooke chatted with Romeo and Ralph, who was just so gracious and humble about all the praise he received for picking Karina back up Monday after her fall.  (Later in the episode we heard the personal audio from the dance, with Karina repeating "I'm so sorry, I'm so sorry".  He really was strong for her, which is a role reversal of sorts.)

Kirstie and Hines were deemed safe next.  At that, my brilliant powers of deduction told me that it was probably Kendra, Ralph and Chris who wound up in the bottom three.  Just a guess.  But telling us who goes home would never come this soon in the show.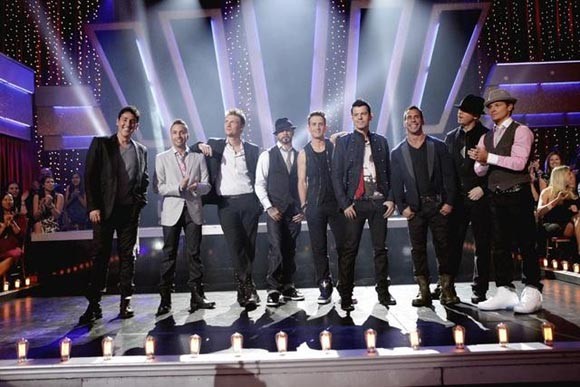 The troupe dancers got a little piece of the spotlight.  Is it just me, or is anyone else bored of them already? At least the Macy's Stars of Dance performance had some cute kids and acrobatics.  Then we got Revenge Of The Boy Bands, with an oddly off timing start.  Pia Toscano, who was eliminated to the shock of judges and fans on this season's 'American Idol', performed after that with Mark and Karina dancing.  I don't watch 'Idol', so I wasn't familiar with her, but that was the best performance of the night.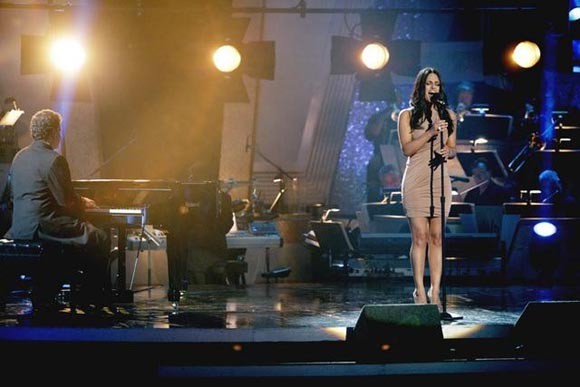 Finally with minutes to spare in the hour, we get our verdict.  So who went home?  Chris.  I guess this writer's votes weren't enough, but I tried.  It was a tough call at the end, though.  If it had been Ralph, there always would have been the question of whether they went home for the fall or not.  On the other hand, while Chris was my favorite and I hate to see him go, at least for Chris it was legitimately not his best dance.  I'm definitely bummed, though.  I haven't invested too much in anyone else yet, but Kirstie's still in it, and I finally saw something in Romeo and Chelsea this week that I hadn't before.

So long, Chris.  It was great while it lasted.  For the most part.