'Dancing With The Stars' Week Four Elimination Is 'The Heart Of The Show' Sugar Ray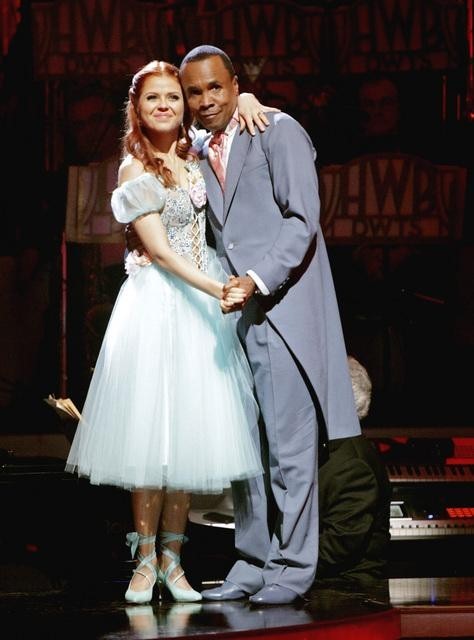 Classical Week performances are over and done, but 'Dancing With The Stars' still had last night's results show to milk the orchestra.  It wasn't quite as effective with Jennifer Hudson taking Katherine Jenkins' spot at center stage, but that wasn't really what mattered.  What mattered is who the heck was going to go home.  This was one of those weeks that it seemed like it could have been anyone.  

In fact, the first couple declared to be in jeopardy was sort of a shock based on judge scores, but even then I still wondered if it really could have been their time.  I'm getting ahead of myself, though.  Here's the breakdown of where we stood after the judges scores on Monday:

1. Chelsea and Mark - 26
2. Ralph and Karina - 25
2. Hines and Kym - 25
3. Petra and Dmitry - 23
3. Chris and Cheryl - 23
3. Romeo and Chelsie - 23
4. Kirstie and Maks - 22
5. Sugar Ray and Anna - 21
6. Kendra and Louis - 18

We started out the show with the standings of our top three from last night.  Ralph and Hines were deemed safe, but surprisingly Chelsea and Mark were in jeopardy.  I didn't like the dance, but that was still really unexpected, and then guess what?  They got the encore dance.  It seemed a little deflated compared to Monday night, but that's understandable.  I actually kind of liked the deflated version better.  That's terrible, isn't it?  Oh well...
Jennifer Hudson performed next, in her new Weight Watchers body and a dress she apparently stole from a twelve year old flower girl somewhere.  She was great, but I couldn't get over the wardrobe.  And the bell-shaped bottom wasn't really the best way to show off her new figure, but I digress.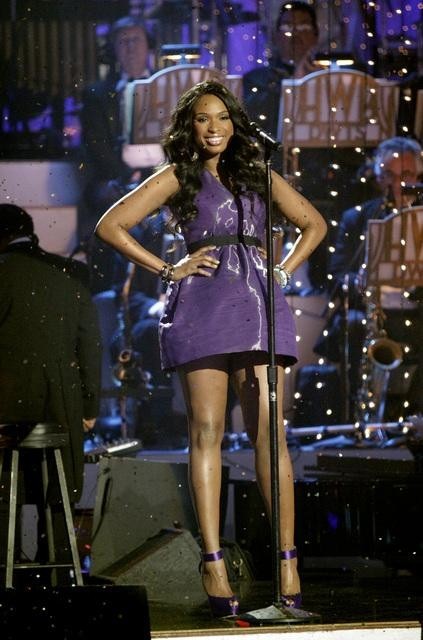 Chris and Romeo got the green light to next week, and Petra was deemed to be on shaky ground.  The stars who were still awaiting their judgements talked to Brooke next, which is when Kendra openly blamed her bad performance on PMS...  Meanwhile Cheryl Burke danced injured Monday night.  She never mentioned it at all on either night, but Kendra is complaining about female problems.  Classy.

The first Macy's Stars of Dance performance of the season came after that, and gave us a little Swan Lake.  We got another dose of Jennifer Hudson, and then we were back to the results.  The clips before were pretty intense, though.  First they give us Kirstie and Maks with personal audio, in which Maks asked Kirstie if he could kiss her at the end of the dance.  That made me grin like a fool.  And then the good vibe was crushed by the Kendra and Louis segment, replaying her comment to the judges about not caring, and following the two after their performance.  Louis was several steps ahead of her, not looking at her, and telling her he was disappointed in what she said.  Annnnnd cut to her crying.  Ugh.  I don't blame Louis at all--I agree, actually--but it was hard to watch.

Kirstie was safe, and so was Kendra (surprisingly), but Sugar Ray was in trouble, which left him in the bottom with Petra and Chelsea.  Given that three ("not necessarily the bottom three", which means Chelsea was probably strung along for effect), it was no shock to see that Sugar Ray went home.

He was so sweet and gracious after the announcement, talking about how much he loves the show.  There wasn't a doubt in my mind that he meant every word, too, and Tom told us Len commented during the commercial break that Sugar Ray was "the heart of the show this season".  I'd have to agree.  I felt a ridiculous affection for him, and I obviously wasn't the only one.  I'm sad to see him go.