Dancing With The Stars Season Finale - Who Will Take Home The Mirrorball Trophy?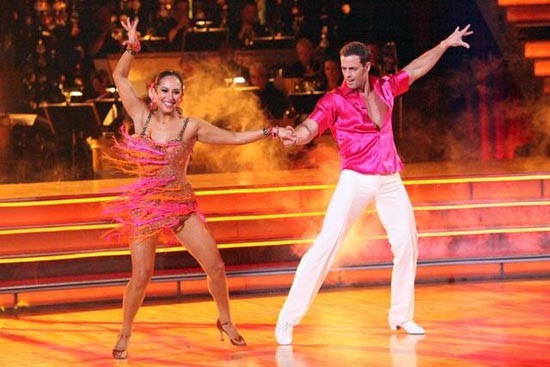 I can't believe the season has come to an end!  But I can absolutely believe my favorite William Levy has made it to the Final 3!  Not only is he hot, but he can dance! Shake your bon bon, shake your bon bon yeah! But he does have some fierce competition going up against Donald Driver and Katherine Jenkins. So the question is, who will take home the coveted mirrorball trophy?
Donald Driver is seriously peaking at the right time and brings a ton of charisma to all of his performances. Katherine Jenkins has maintained extremely high scores the entire season and America has obviously embraced her British charm.  Tonight we are in for some fierce competition as our final three take the floor and we are in for a treat because we finally get to enjoy their freestyle dances!
To get you amped up for the finale, please join me, Elena Grinenko and Rib Hillis for the final Dancing With the Stars Pre-Party of this season: