'Dancing With The Stars' Recap: Party Anthem Night Brought Out The Fighter In Everyone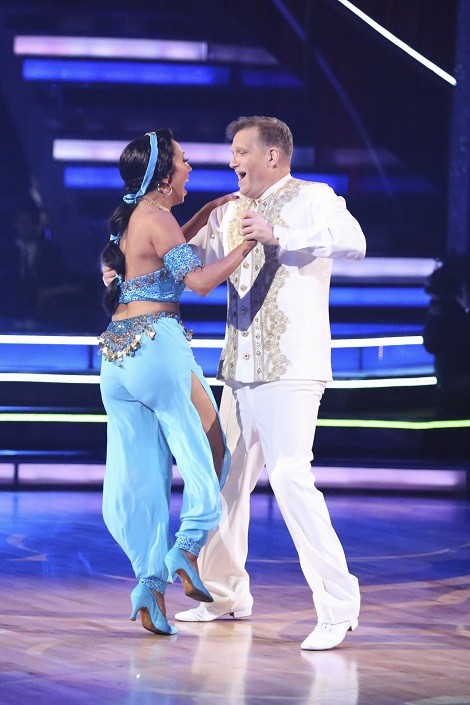 "Dancing with the Stars" is past the halfway point in competition and the bar was set higher than usual for this week's theme, party anthems. It was a fun night of lively tunes and even livelier performances from the remaining eight contestants. Celebrity judge Redfoo from LMFAO brought the laughs to the ballroom, with comments that had head judge Len cringing in his seat and led host Tom Bergeron to quip, "You are Carrie Ann and Bruno's love child!" Sadly, Drew danced his last dance this week but was so happy to "have fulfilled my fantasy of dancing on the show, especially with Cheryl."
New Dance Round:
Drew Carey and Cheryl Burke
Dance: Tango
Scores: 8, 9, 7, 8 = 32
In the video clip before his performance, Drew felt like this was his last week in the competition and Cheryl encouraged him to go for it with his whole heart. Cheryl made the dance fun for Drew, allowing him to explore his inner "pimp" and to play with technique for the first time. Redfoo said, "You are all swagged out!" "You pimped this tango for maximum effort!" laughed Bruno. Finally, Carrie Ann showed the love by stating, "The best parts of Drew came out this week!"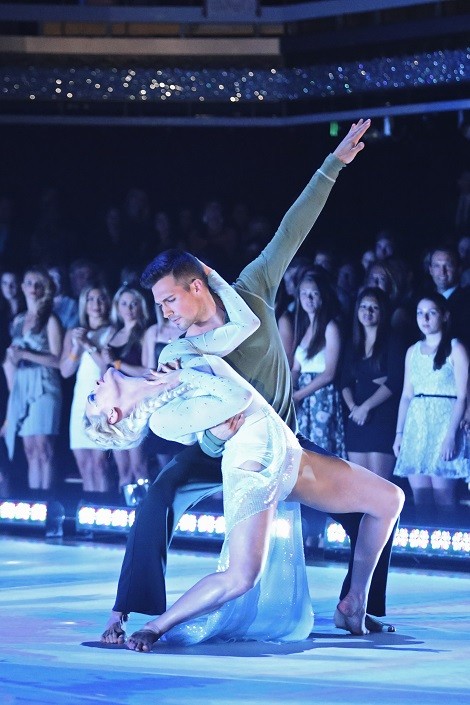 James Maslow and Peta Murgatroyd         
Dance: Quick Step
Scores:  9, ,9, 8, 9 = 35
James and Peta were coming off a high last week with the first perfect score of the season. So they were truly feeling the heat with their latest performance, especially since the technique of their particular dance was particularly challenging. "You are a leading man!" said Carrie Ann. Len wasn't happy, stating to James, "Your footwork was heavy." Bruno agreed, "It was a clumsily performed quick step."