'Dancing With The Stars' Recap: Guest Judge And Dance Duels Fire Up Week 8, As Danica McKellar Says Goodbye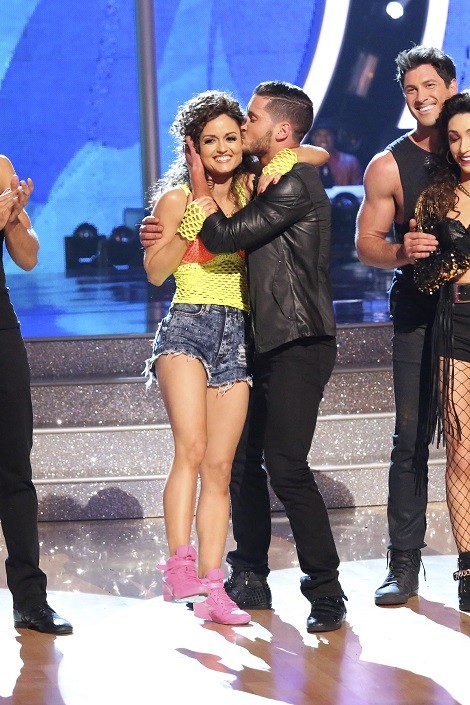 Reality TV personality Abby Lee Miller joined "Dancing with the Stars" as a guest judge this week as the celebrity dance duels set apart the dancers from the contenders. No stranger to competition, Miller was not shy about judging the stars and pros. In the duels,  two teams began a dance together and halfway through the performance, the pros stepped off of the dance floor and the celebrities completed the dance together. Unfortunately, it was the end of the road for Danica and Val, who were cut just one week short of the semi-finals.
New Dance Round:
Danica McKellar and Valentin Chmerkoviskiy
Dance: Tango
Scores:  10, 9, 9, 10 = 38
Danica went through so much drama last week with her back injury that she was worried about her place in this competition. Despite that, Val told her she was still a contender. They crafted a dramatic tango that showcased Danica's strengths as a dancer and Val's as a choreographer. Carrie Ann couldn't believe her eyes, "That was incredibly difficult choreography and you were amazing." Abby Lee gushed, "I wish you would have danced on "The Wonder Years," it was my favorite show." Finally, Bruno stated, "That was probably your most majestic and powerful performance."