'Dancing With The Stars' Mixes It Up

The
Dancing With The Stars
celebrities were very busy multi-tasking this week. They not only learned an individual routine and a group dance, but they helped style their professional partner. This week the couples mixed it up and performed a variety of routines.
First up was Melissa Rycroft and professional partner Tony Dovolani performing the Argentine Tango. Melissa's newfound stardom allowed her a behind the scenes look at the
Desperate Housewives
set with
Teri Hatcher
. Of course this shameless plug was to help Melissa learn how to be a, in Bruno Tonioli's words, "a man-eater." Maybe she wasn't a man-eater, but Bruno said her legs were like magic tools that made her look breathlessly beautiful. Len Goodman thought her intricate dance moves were executed beautifully as well. Carrie Ann Inaba called Melissa's Argentine Tango the best one out of the entire group. Melissa earned the highest score of the night right off the bat, a 29.
The highest score of the night was unfortunately followed by the lowest.
Lawrence Taylor
needed to turn his jive "groove" into a "smooth" waltz. He spent a little too much time at a charity golf event, though, and not enough time perfecting the dance this week. Bruno said he got the romantic part of the dance right, but had some clumsy turns making his routine not brilliant, but not terrible either. Carrie Ann pointed out the freedom of movement in Lawrence's arms while Len acknowledged Edyta's wardrobe malfunction. Apparently she doesn't dance as well fully clothed. With a score of 21, it doesn't look like this NFL star is on par with predecessors like
Emmitt Smith
,
Jason Taylor
and
Warren Sapp
.
After jumping to the top of the leader board and pleasing everyone but Len,
Lil' Kim
and Derek Hough decided they didn't want their rumba to be over the top sexy. Derek stressed out during rehearsal over the best choreography to please cranky judge Len. Unfortunately, their hard work didn't pay off as well this week. Carrie Ann thought the romantic rumba was understated and underwhelming. Len told them not to worry about pleasing him and go with what works best for the two of them. And Bruno, well, he just wanted the raunchy dance moves back. Even with lackluster critique, Lil' Kim still managed to earn a 26 for the night.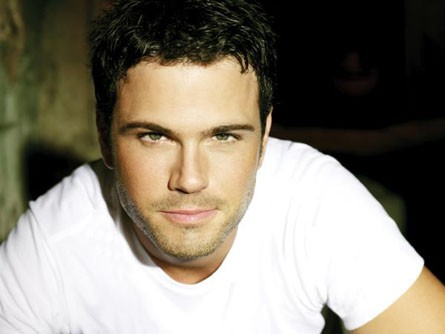 Chuck Wicks
went to Alabama this week in search of fan votes. After playing a concert, Chuck told everyone to vote for him and Julianne's rendition of the samba. Chuck let loose while performing this week; maybe getting back to some country roots helped ignite some sort of fire under him. He and Julianne worked extremely well together this week without any fighting or bickering. The judges couldn't find words to describe how much they liked Chuck's routine. Carrie Ann gave him a standing ovation, Len said he liked it and Bruno was pleased with all the butt and hip action, as only Bruno could be. Chuck said during the rehearsal video that all he wanted this week was a 9, and he earned three of them, giving him a grand total of 27.
It was back to the ballroom for
Ty Murray
as he performed the waltz, and therefore an increase in scores from his previous plummet. The rodeo cowboy had a little trouble finding a romantic spark with his young professional partner Chelsie, so they called in his wife, Jewel, to help. Ballroom dances definitely work better than Latin routines for Ty. Bruno told him that he made a bigger comeback than
Mickey Rourke
. Carrie Ann and Len both thought everything about his posture, frame and hold were great. But, after being so "spot on," the judges only gave him a score of 24.
While Lawrence was golfing and Chuck was singing,
Shawn Johnson
was busy traveling around the U.S. accepting awards for being an awesome athlete. Unfortunately, all the traveling made Shawn miss the group dance rehearsal and made her nervous up about the Cha Cha Cha. Carrie Ann said she was pleased to see more out of Shawn's performance this week. Len liked the way she blended the rhythm and movements well. Bruno commented that her routine was technically flawless and filled with vibrancy. Bruno gave Shawn her first ten, ever, and she was ecstatic. Her overall score for the night put her in second place with a 28.
Cheryl Burke
and
Gilles Marini
performed the last individual routine of the night. After some struggle with the arm movements, Cheryl decided to practice under water this week. The two swimmingly danced a great Viennese waltz that Bruno called glam. Carrie Ann agreed saying that Gilles was the most graceful male dancer she's ever seen. The great comments didn't land Gilles back on dry land; he tied again for third place with a score of 27.
In preparation for learning two dances in the following weeks, the couples performed a 60s themed group routine. Each star and celebrity performed a mix of monkey, alligator and mash potato-like moves. Lawrence Taylor wasn't about all the clowning around and he tried to remain macho and tough. Some signature dance moves came out of the group dance, such as the "Chuck Wheel." Shawn flipped, Ty rode and the other stars goofed off to the best of their dancing ability. At least they all got to have some fun before the next star is sent home.
Click here for tons more TV recaps!
Story by
Beth Wickman
Starpulse contributing writer