'Dancing With The Stars' Disney Night Sees First Perfect Score And Shocking Elimination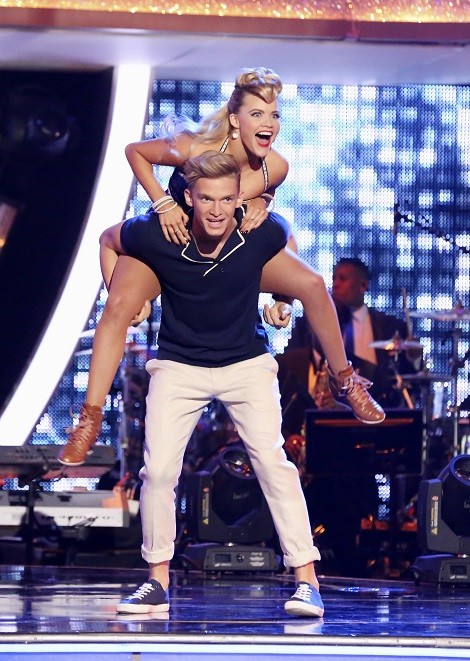 "Dancing with the Stars" heralded a new concept this evening, a first for the series. Each dance was to be based on a famous Disney movie during Disney Week. This week had guest judge Donny Osmond behind the table critiquing the contestants. Osmond won Season 9 of the series and has an inside track on what the judges want. He said, "I feel like I'm home" and went on to discuss his long history with Disney, as his brothers were discovered by Walt Disney himself. Unfortunately this would be Cody's last week in the ballroom, as he was voted out of the competition.
New Dance Round:
Cody Simpson and Witney Carson
Dance: Samba to The Lion King's "I Just Can't Wait to be King"
Scores: 9, 8, 8, 9 = 34
Cody was so happy to be reunited with Witney again that he wrote her a song about how much he missed her. Witney cracked down on Cody this week, making his technique much sharper than it was before. Len stated, "Said you had great timing, but work on your technique." Donny said his dancing was, "phenomenal, but you didn't look like you were enjoying yourself." Bruno said, "You have so much energy."